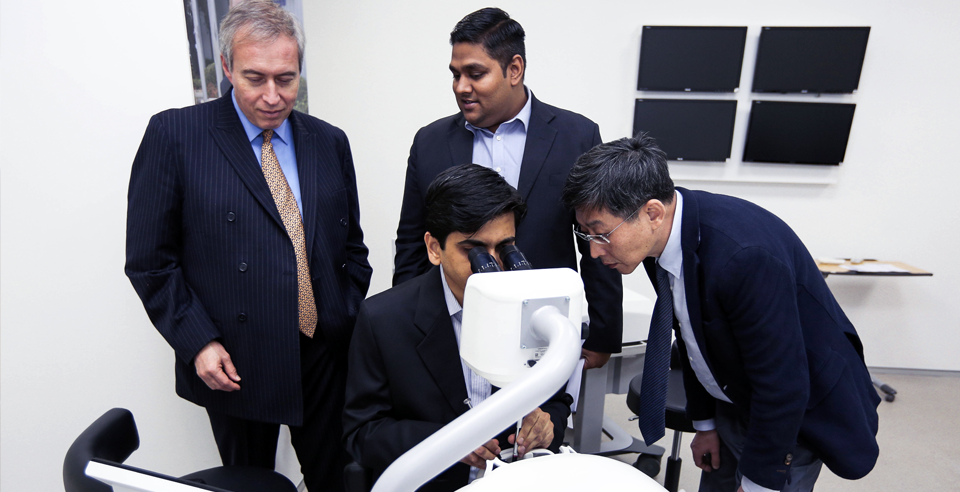 OUR MEDICAL OFFICERS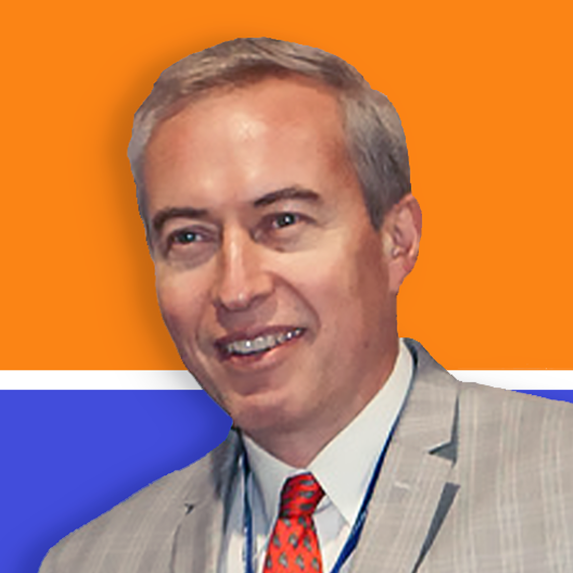 VAN CHARLES LANSINGH, MD, PHD, FICO (Hon)
Chief Medical Officer, Americas – Querétaro, Mexico
Dr. Van Charles Lansingh has worked to reduce blindness around the world for many years of his career and currently serves as Chief Medical Officer at HelpMeSee. He obtained his medical degree in 1987 from the Universidad Nacional Autónoma de Mexico City, Mexico, performing a residency and postgraduate work in Mexico City.
In 2005, Van was awarded a Ph.D. from the University of Melbourne in Australia in Health Sciences after working with Aboriginal communities in Central Australia where he studied the effects of the SAFE strategy for trachoma.
Dr. Lansingh has held various positions in Papua New Guinea, Australia and Latin America, and has been the IAPB's VISION 2020 Regional Coordinator in Latin America since 2004. In 2012, he was named Voluntary Assistant Professor of Ophthalmology at the Miller School of Medicine, University of Miami, and Director of International Outreach in the Department of Ophthalmology, Hamilton Eye Institute, at the University of Tennessee Health Science Center.
Van is on the International Advisory Panel of the Ophthalmic News & Education Network, the American Academy of Ophthalmology and International Council of Ophthalmology, a member of the Group of Experts of the World Health Organization / Pan American Health Organization since 2006, a frequent lecturer at international meetings and has authored or coauthored more than sixty papers in peer-reviewed journals and thirteen book chapters.
Dr. Lansingh is the recipient of numerous awards for his work, most recently receiving the International Blindness Prevention Award from the American Academy of Ophthalmology and the Benjamin F. Boyd Humanitarian Award from the Pan American Association of Ophthalmology.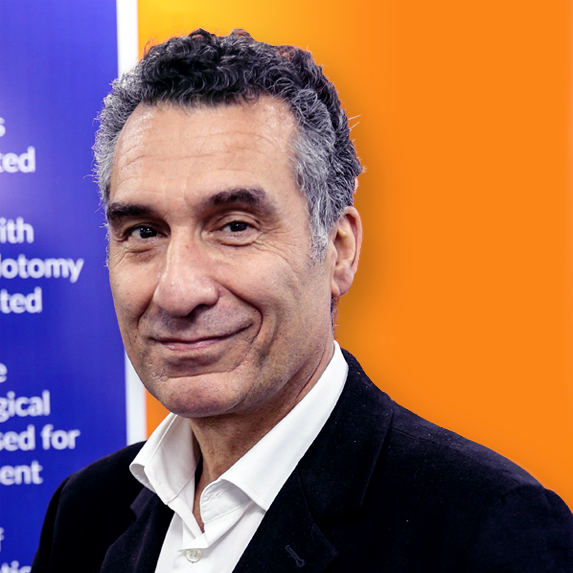 JEAN-MARIE ANDRÉ, MD
Medical Officer, Africa – Paris, France
Dr. Jean-Marie André is HelpMeSee's Medical Officer for Africa and is a Qualified Simulation Training Instructor. He has established a partnership through the Marseille School of Medicine to successfully train more than fifty cataract surgeons on MSICS in the West Africa region.
He has trained cataract surgeons in MSICS in Madagascar, Togo and The Gambia and is a renowned inventor holding numerous patents for cataract surgery instrument design.
Dr. André is currently providing distance education webinars on MSICS to African cataract surgeons. He is working with the Magrabi ICO Cameroon Eye Institute to develop an MSICS training curriculum that will consist of HelpMeSee Simulator practice sessions and supervised live surgeries. In the future, he will provide MSICS training to African cataract surgeons out of the Mumbai Learning Development Center.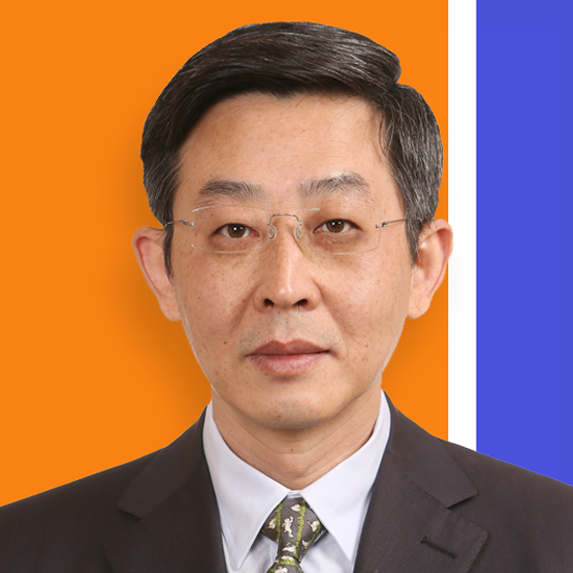 YANG XIAO (SHAW), MD
Medical Officer, Asia – Beijing, China
Dr. Yang Xiao is an experienced consultant and senior surgeon, currently serving as HelpMeSee's Medical Officer for China. He is an experienced consultant and senior cataract and vitreoretinal surgeon and a Board Member for the Beijing Ophthalmology Society.
He is also a member of the China Society of Integrated Traditional Chinese and Western Medicine and the China Association of Medical Equipment. Dr. Xiao is a member of the editorial committee for the Chinese Journal of Ocular Eye Disease and the Chinese Journal of Ophthalmology Medicine. He also serves as an Associate Professor at Capital Medical University in Beijing. Dr. Xiao has published over 30 peer-reviewed articles as well as authored 5 chapters for 2 textbooks. Dr. Xiao has an interest in inventing surgical instruments and holds two Chinese patents.
Dr. Xiao has over 28 years of medical practice. He has performed over 25,000 cataract and other ophthalmic surgeries. Dr. Xiao has mentored and trained more than 40 ophthalmic surgeons, providing hands-on experience in the transfer of surgical skills.  Dr. Xiao has served as a volunteer surgeon for blindness elimination campaigns in two provinces of China.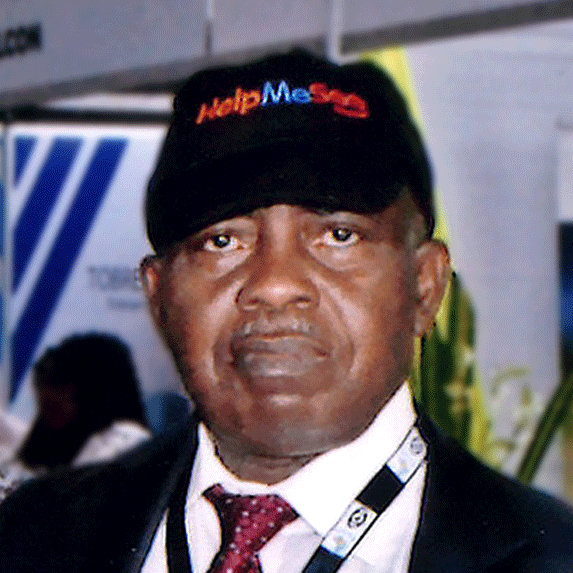 Kayode Odusote, MD
Program Officer, Africa – Ibadan, Nigeria
Professor Kayode Odusote, a 1971 medical graduate of the University of Ibadan, Nigeria and a specialist neurologist, has been involved in advocacy and coordination of the development of human resources for eye health in West Africa since 1993.
Working with the West African College of Surgeons, he midwifed the Diploma of Ophthalmology program that trained a large number of physician cataract surgeons to complement the efforts of the very few ophthalmologists in dealing with the burden of cataract blindness in the sub-region. He worked with the International Institute of Eye Health, London on the development of the multilingual revision of the Monitoring Cataract Surgery Outcome software and trained ophthalmologists in West Africa on its use. He also organized the training of trainers of ophthalmology residency training Institutions of several West African countries in Manual Small Incision Cataract Surgery in partnership with the University of Marseilles.
As the Director of Human Resources Development of the West African Health Organization, the health agency of the ECOWAS (Economic Community of West African States), he advocated and provided support for the 15 countries of the ECOWAS region to develop their National Prevention of Blindness (Vision 2020) programs, championing the establishment of the Vision 2020 Forum for West Africa and the building their human capacity for different cadres of eye health professionals. In recognition of his work supporting eye health, Professor Odusote was given the International Agency for the Prevention of Blindness (IAPB) Regional Achievement Award in 2004. He served as a consultant on human resources for eye health at different times to Sightsavers International and IAPB(Africa).