I want to share with you a chance meeting that inspired me. Your support of HelpMeSee made it possible.
Last month I traveled to a remote part of the world where our team is training new cataract specialists. While I was there, I met a mother and her two young children. One was a 13-yearold boy named Marc Andy. He had been blind in both eyes until a surgeon trained by HelpMeSee performed a procedure that restored his sight.
Marc Andy wrote to me after our meeting to express his gratitude. He is considering becoming an eye surgeon one day so he can help others as he was helped. He's learning to play chess now that his sight is completely restored.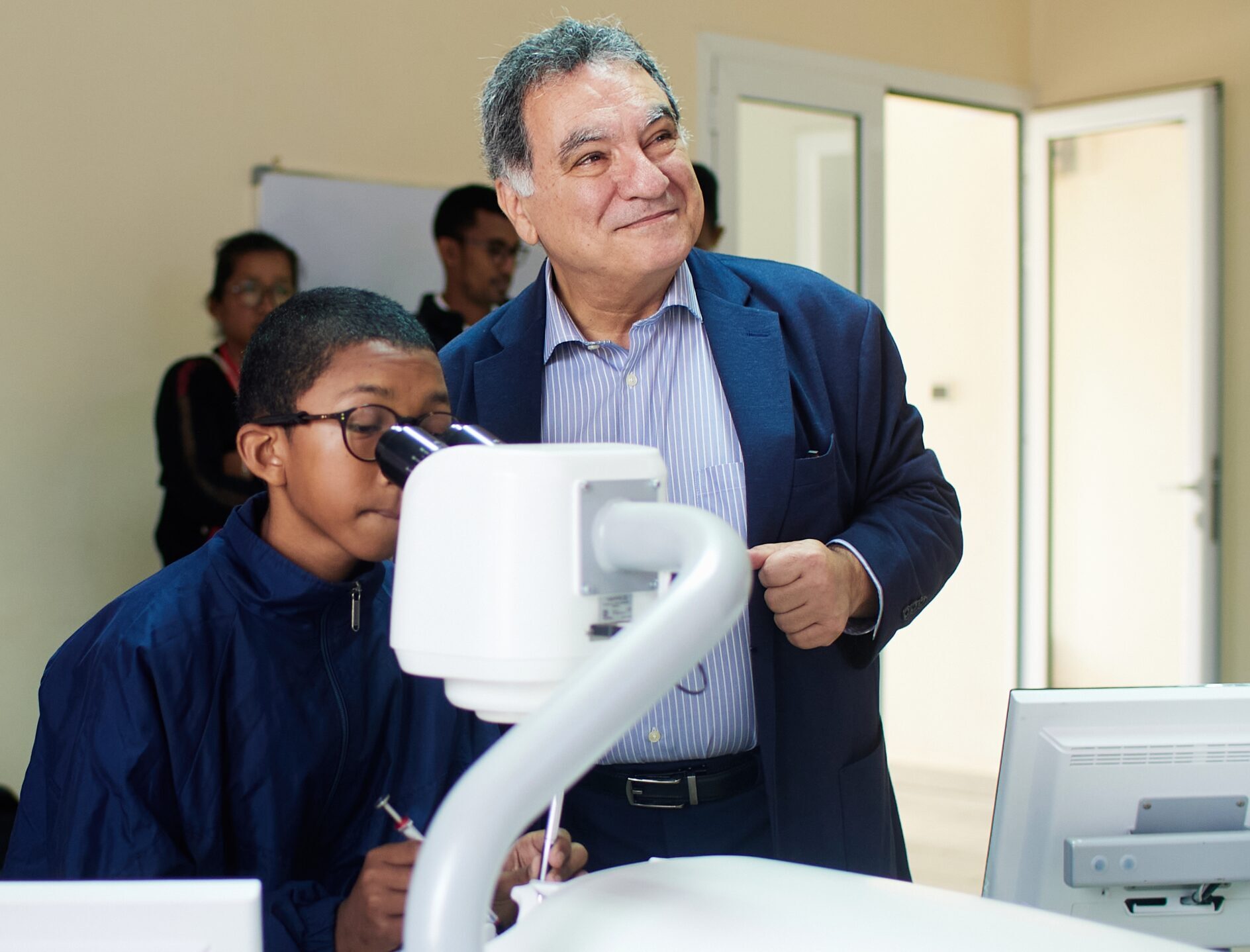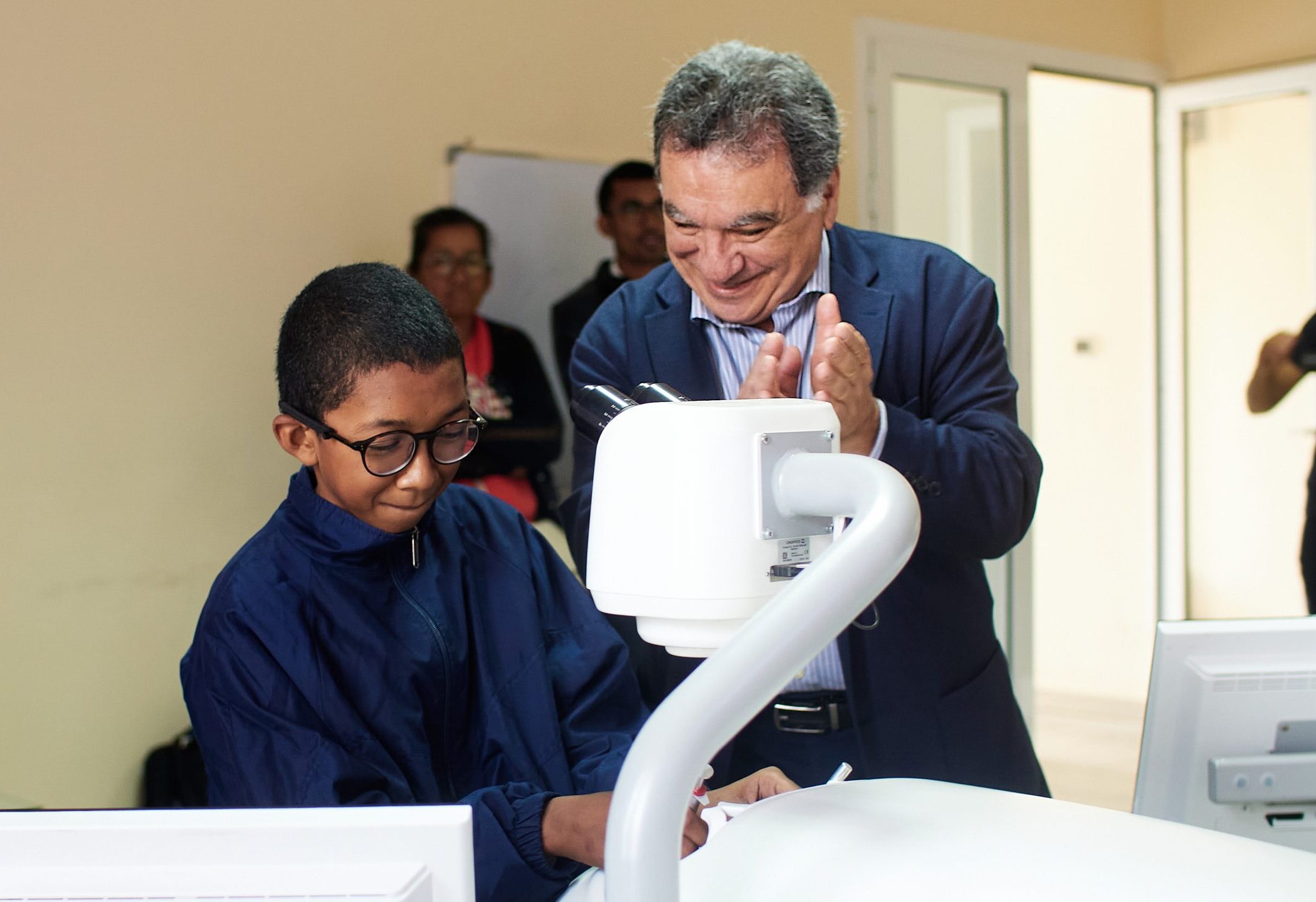 Your belief in HelpMeSee's mission made this story possible. Thank you for believing that vision is a human right. Working together, we are ensuring this right is not denied to the world's poorest people—people who cannot access the care we take for granted.
We've made so much progress, but there is much work to be done. There are 100 million more people like Marc Andy who are blind or visually impaired because they cannot get access to sight-restoring surgery.
In future newsletters, I'll continue to tell you about people whose lives have been changed because you care.
Your compassion humbles me. Because of you, millions of people like Marc Andy who struggle in darkness now have hope.
With great appreciation,
Saro Jahani
President and CEO of HelpMeSee