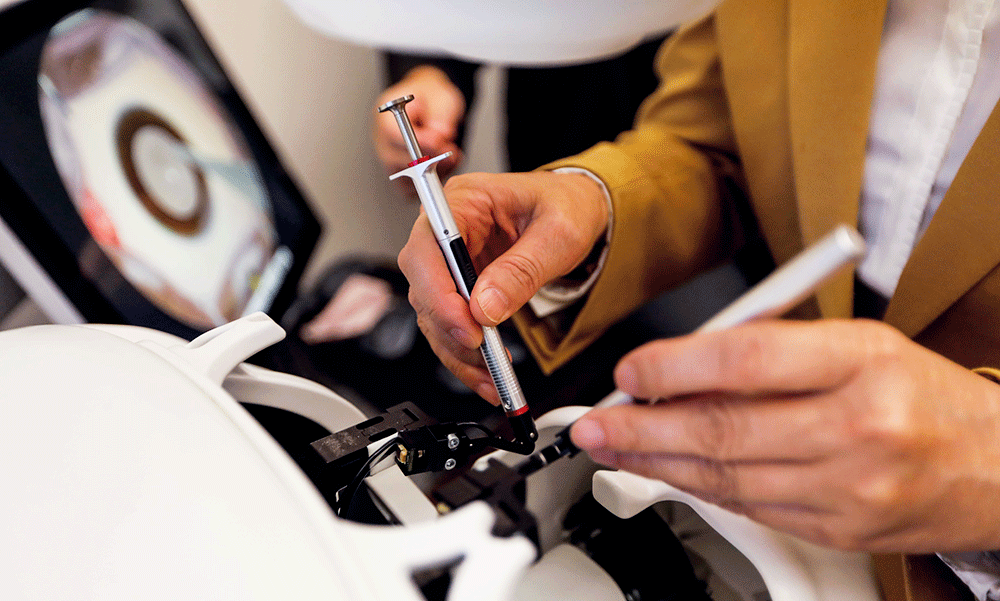 Complications Management Course
Why Learn Cataract Complications

Management?
The singular focus of the Complications Management Course is to help surgeons learn and practice how to manage complications related to cataract surgery. Manual Small Incision Cataract Surgery (MSICS) is a surgical procedure that addresses the growing need for cataract treatment in developing economies and low resource areas. It is of paramount importance for surgeons treating people in low resource areas to perform flawless surgeries and also be equipped with skills required to handle a challenge if a surgical complication were to occur.  
Complications Management

Course
The HelpMeSee Complications Management Course curriculum is instructor-led   and is an integrated training course which includes: the interactive MSICS eBook, facilitated discussions with a certified instructor, and guided sessions that allow trainees to expand their knowledge on managing complications and improve their surgical skills through repeated practice on the HelpMeSee Eye Surgery Simulator. The course currently covers three integral skills to manage complications.   
The course is ideally suited for:
The Complications Management Course content covers the knowledge and skills necessary for trainees to become proficient in the following surgical tasks with additional modules launching in 2023: 
The HelpMeSee Eye Surgery Simulator provides a unique, safe environment for trainees to learn from mistakes and practice surgical skills until they achieve the established level of proficiency. Trainee performance is evaluated both subjectively and objectively. The HelpMeSee Eye Surgery Simulator provides true-to-life tactile feedback. The handpieces render force feedback as one would experience when performing surgical tasks. The virtual eye seen through the microscope looks very realistic. The cutting-edge technology of the simulator replicates the mechanics of surgical interactions, including angles, forces, friction, flow, and resistance with realistic visual and haptic feedback. 
Complications Management

Methodology
This course leverages the power of the HelpMeSee Eye Surgery Simulator and feedback from a qualified instructor to enable the trainee to develop the surgical skills for managing cataract surgical complications. Learning is achieved using a standardized, and immersive instructor-led curriculum which provides a rich, interactive learning experience. Guided activities are designed to meet specific objectives at each stage of training.