 Conclusive: 50% Reduction in Live Cataract Surgery Errors with HelpMeSee Simulation-based Training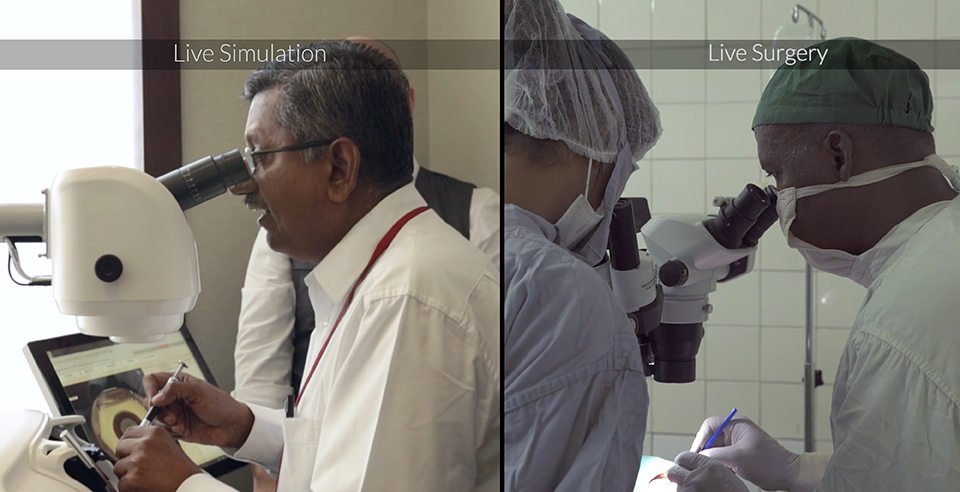 Simulation-based Training
HelpMeSee offers instructor-led ophthalmic surgery training with the HelpMeSee Eye Surgery Simulator.
The course provides detailed instruction on the 'What' and 'How' of performing Manual Small Incision Cataract Surgery using the HelpMeSee Eye Surgical Simulator to reach competence in the performance of this procedure.
Analyze and improve the mechanics of your surgical incision and dissection skills by enrolling in this course where certified instructors provide feedback using real-time HelpMeSee Eye Surgical Simulator data to improve students' surgery skills and judgment.
This course leverages the power of the HelpMeSee Eye Surgery Simulator and feedback from a qualified instructor to enable the trainee to develop the surgical skills for managing cataract surgical complications. Learning is achieved using a standardized, and immersive instructor-led curriculum which provides a rich, interactive learning experience. 
| | |
| --- | --- |
| 1. | Review the course material detailed in the links above. |
| 2. | Complete the Request Training Information Form included on the course description web page |
| 3. | Prospective students will be contacted by a HelpMeSee representative to review course specifications, discuss qualifications and initiate the training enrollment process.  |
| 4. | Review the course material detailed in the links above. |
Are you interested in HelpMeSee Simulation-based Training?