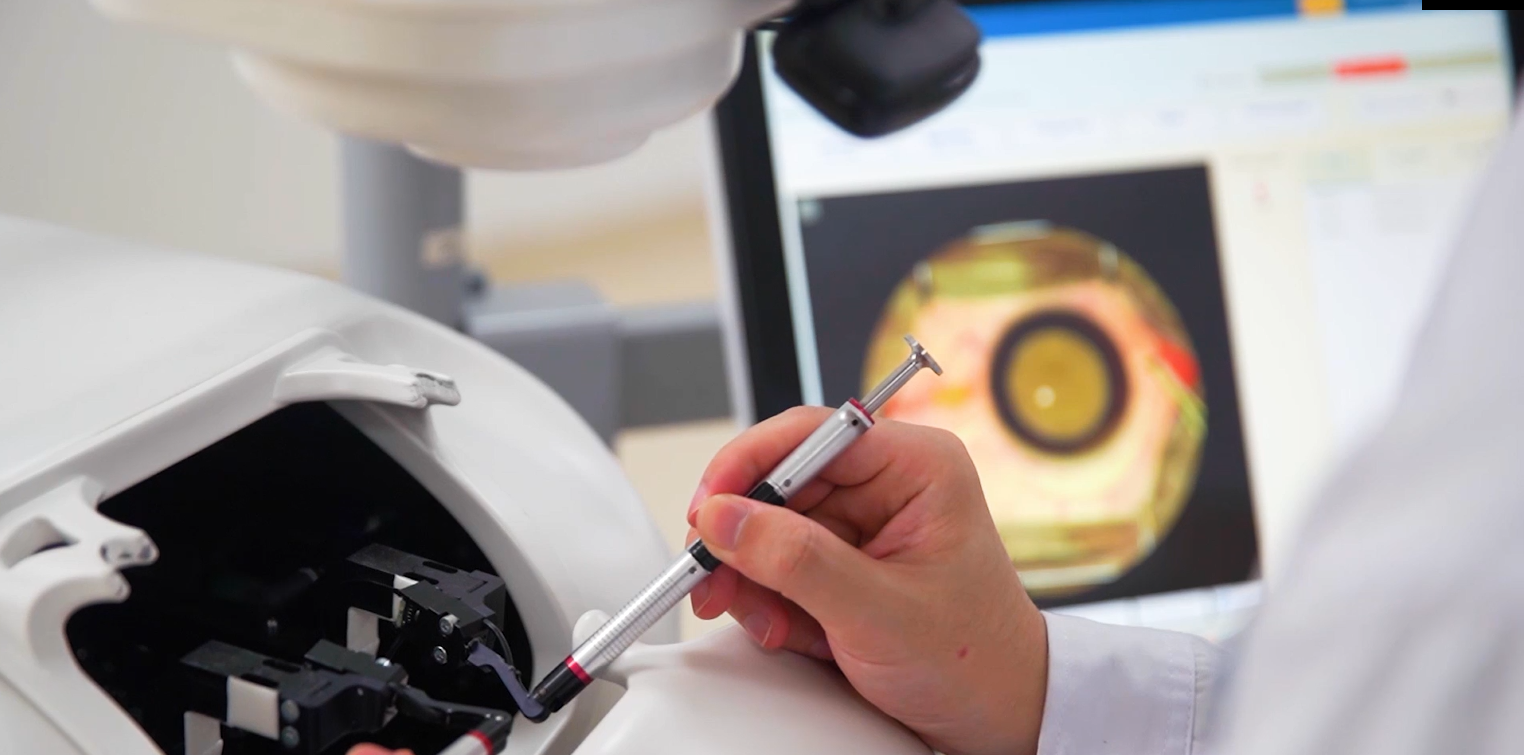 MSICS to Phacoemulsification Differences Course (MPDC)
MSICS to Phacoemulsification Differences Course
Phacoemulsification stands as a pivotal skill in the toolkit of any eye surgeon. Mastering this technique not only enhances a surgeon's capabilities but also expands professional horizons, rendering them more competitive within the field. Proficiency in this advanced procedure is highly valued in ophthalmology, and being adept at it can propel a career to greater heights.
For MSICS surgeons looking to broaden their skill set, our carefully tailored MSICS to Phacoemulsification Differences course (MPDC) is meticulously designed to furnish eye surgeons with the proficiency needed to confidently perform the entire Phacoemulsification procedure. This training utilizes the state-of-the-art HelpMeSee Eye Surgery simulator, realistically replicating every intricate step of the procedure — from trenching and dividing to emulsifying the nucleus. This immersive simulation ensures a lifelike learning experience.
The course places a strong emphasis on honing hand-eye-foot coordination, an essential skill for adeptly maneuvering instruments during intraocular surgery and skillfully controlling ultrasound energy through a foot pedal. With the aid of the HelpMeSee Eye Surgery simulator, participants will acquire all the requisite skills to perform Phacoemulsification confidently within authentic surgical settings. 
This course is designed for ophthalmologists proficient in MSICS who are eager to master the Phacoemulsification procedure.
Phacoemulsification to MSICS Differences Course Coverage
The MSICS to Phacoemulsification Differences course is meticulously curated and guided by seasoned instructors, offering an extensive curriculum to enhance your surgical skills significantly. The learning journey commences with an engaging interactive eBook and immersive discussions facilitated by our certified instructors.
Once the foundational cognitive knowledge is absorbed, participants enter the immersive realm of our state-of-the-art HelpMeSee Eye Surgery simulator to refine their psychomotor abilities. The course expertly guides you through each intricate phase of the surgical procedure – starting from the precise clear corneal incision, nucleus emulsification, and implantation of a flexible intraocular lens.
Our MPDC ensures you acquire essential surgical skills:
Mastering precise incisions: clear corneal incision and paracentesis openings.
Achieving impeccable capsulorrhexis to access the lens capsule.
Skillful execution of Nucleotomy: trenching, dividing, and emulsifying.
Effective clearance of the cortex using irrigation and aspiration cannulas.
Proficient implantation of a flexible intraocular lens.
Experience the Transformation
Step into the realm of our state-of-the-art HelpMeSee Eye Surgery simulator. This innovative platform offers a secure and risk-free environment for trainees to explore, learn from their mistakes, and refine their surgical expertise until they attain a high level of proficiency. The simulator serves as a robust tool for conducting comprehensive performance assessments, encompassing both subjective and objective evaluations.
Our simulator meticulously replicates the intricacies of the actual surgical setting, providing an unparalleled level of realism. It delivers remarkably lifelike tactile feedback, and its handpieces faithfully replicate the force feedback encountered during real surgical procedures, ensuring an immersive and authentic learning journey. You'll practice on a virtual eye that closely resembles the real thing, made possible by cutting-edge technology. The HelpMeSee Simulator faithfully reproduces the subtleties of surgical techniques, faithfully recreating angles, forces, friction, fluid dynamics, and resistance, all while delivering visually impressive and touch-sensitive feedback.
Elevate your surgical expertise to new heights with our advanced HelpMeSee Eye Surgery simulator. Immerse yourself in a training experience so lifelike that it enhances your confidence in performing successful surgeries. Embrace the future of surgical training today!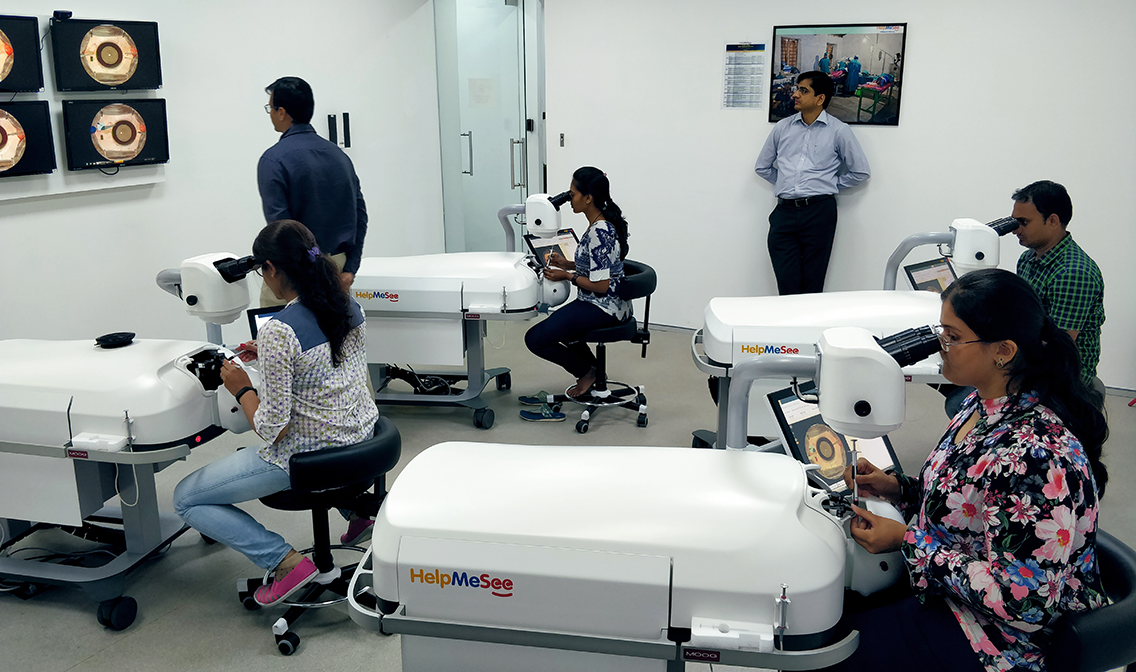 HelpMeSee, Inc.
1 Evertrust Plaza, Suite 308
Jersey City, NJ 07302

+1 844-435-7637 (toll-free in the U.S.)
+1 212-221-7606 (international)
For media inquiries, please email us directly at [email protected].
For training inquiries, please email us directly at [email protected].
Tax ID: 27-3207754
©2023 HelpMeSee - ALL RIGHTS RESERVED
Privacy & Data Security Policies | Donor Bill of Rights | Financial Disclosure
Training Services Standard Terms and Conditions | General Terms and Conditions of Simulator SBLS Use | Application Data Sharing Consent | HTML Sitemap
HelpMeSee is a 501(c)(3) nonprofit organization registered in the United States. 
The HelpMeSee mission is to eradicate preventable cataract blindness globally. We achieve this through an innovative, scalable simulation-based cataract surgical training program. Our program covers Manual Small Incision Cataract Surgery (MSICS), Phacoemulsification Simulation-based Training Course (PSTC), Suturing Simulation-based Training Course (SSTC), Complications Management Course (CMC), Phacoemulsification to MSICS Differences Course (PMDC), and MSICS to Phacoemulsification Differences Course (MPDC). These offerings empower eye care professionals to refine their skills, master vital procedures, and excel in ophthalmology. We are dedicated to restoring vision for those with severe visual impairment and cataract-induced blindness worldwide.

​
is a proud recipient of the: