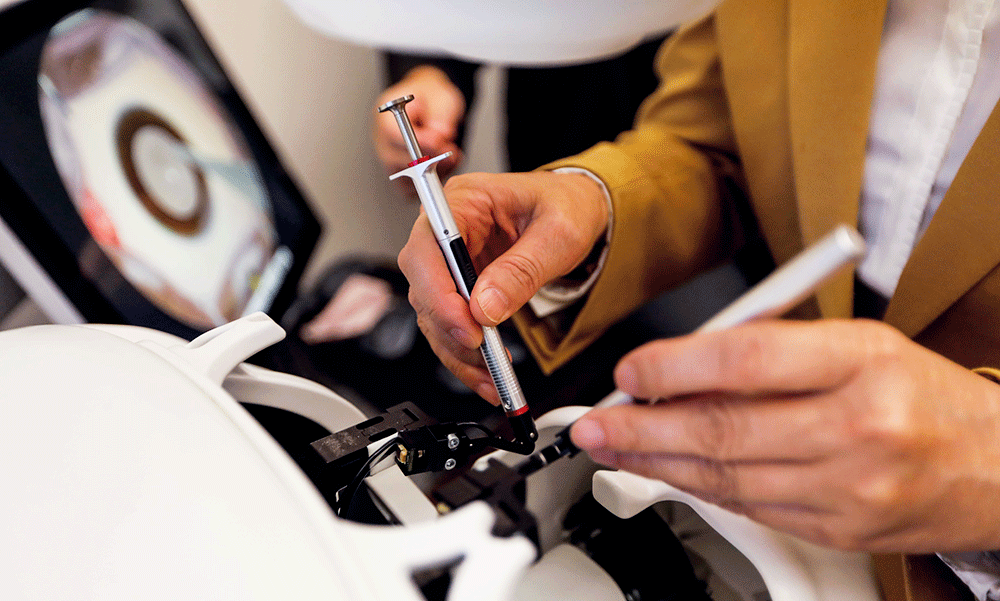 Suturing Course
Suturing is a basic ophthalmic surgical skill which is needed in most surgical procedures. Our comprehensive Suturing Course is designed to empower eye surgeons with the pivotal skill of suturing, applicable across all types of ophthalmic surgeries. No matter your area of specialization, learning to effectively suture a leaky tunnel is invaluable in managing critical complications such as perforations and tunnel wall lacerations. 
Mastering this skill will allow surgeons to stabilize the eye, facilitating effective post-operative recovery. As suturing and restoring the eye is a crucial component of nearly every eye surgery procedure, we're here to help you hone this indispensable skill and enhance the overall quality of your surgical practice. Get ahead in your career with proficiency in comprehensive suturing techniques. 
Our instructor-led Suturing Course is designed to build cognitive knowledge via an interactive eBook and insightful discussions led by a certified instructor. Once you've gained cognitive knowledge, you'll develop psychomotor skills on the HelpMeSee Eye Surgery Simulator, learning how to flawlessly pass a needle through eye tissue and tie that perfect knot to seal a tunnel.  
The course comprehensively covers the four crucial steps to suture a tunnel: 
Executing the needle pass through scleral tissue.

 

Mastering the art of knot tying.

 

Learning to accurately cut the knot.

 

Perfecting the skill to bury the knot.

 
Our course is a perfect fit for: 
Embark on this insightful journey to master the art of suturing with our expertly designed course. Sharpen your skills and boost your surgical efficiency today. 
The HelpMeSee Eye Surgery simulator provides a safe and immersive training platform, enabling trainees to refine their ophthalmic suturing skills within a realistic, risk-free environment. The simulator offers accurate tactile feedback, mimics real-world surgical dynamics, and presents a highly realistic virtual eye. All these elements combine to provide an experience akin to performing actual suturing tasks, thereby enhancing trainees' proficiency and confidence in successful suturing. Achieve new levels of surgical expertise with our advanced simulator, your gateway to real-life suturing experiences. 
Immerse yourself in our innovative training methodology that combines the power of the HelpMeSee Eye Surgery simulator with the invaluable guidance of experienced instructors. Our goal is to equip trainees with the essential skills to effectively manage cataract surgical complications. 
Experience a standardized, immersive, and instructor-led curriculum that creates a dynamic and engaging learning environment. Each phase of the training journey is carefully crafted with tailored guided activities, ensuring specific objectives are met. 
Dive into a rich, interactive learning experience meticulously designed to enhance your skill development. Gain the knowledge and practice necessary to confidently navigate the complexities of cataract surgery, empowering you to handle any complications with finesse and precision. 
Discover a training approach that sets you on the path to surgical excellence. Unleash your potential and elevate your expertise with our cutting-edge methodology. 

is a proud recipient of the: