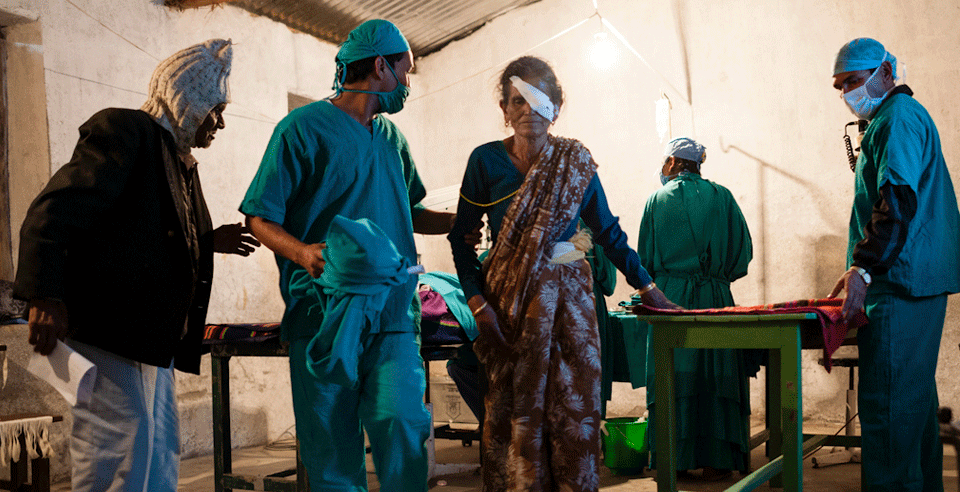 FREQUENTLY ASKED QUESTIONS
Below are some of the most frequently asked questions about HelpMeSee.
1. WHAT TYPE OF SURGERY DO YOU PROMOTE FOR CATARACT REMOVAL? IS THIS SOMETHING THAT CAN BE PERFORMED IN THE UNITED STATES?
We support Manual Small Incision Cataract Surgery also known as MSICS. MSICS is an effective and cost-efficient procedure with similar outcomes to phacoemulsification; which is the cataract surgery usually performed in the United States and Europe. MSICS is better suited for developing countries where cost and limited supplies of electricity and medical equipment need to be considered.
2. WHY DOES HELPMESEE SUPPORT ONLY THE COSTS OF TRAINING INSTEAD OF PAYING FOR THE CATARACT REMOVAL SURGERIES?
This crisis of cataract blindness is caused by the shortage of cataract surgeons. Hence, training addresses the root of the problem. Funds used to support cataract removal surgeries can treat only a fixed number of people. Those same funds used to train a cataract specialist will result in many more sight-restoring cataract surgeries. We want to equip the communities and their professionals with tools for addressing the problem of cataract blindness today and tomorrow. It is an issue of scale.
3. HOW CAN I GET HELP WITH MY CATARACTS IF I LIVE IN THE UNITED STATES?
At this time we do not perform cataract surgery in the United States. We target our mission to solve the global crisis of cataract blindness toward individuals in the developing world with severe cataracts. Those residing in the U.S. may want to contact Medicare, Medicaid or private medical insurance plans for cataract surgery coverage information.
Additionally, these organizations provide free advice or may offer discounted cataract surgery care in the U.S.:
Cornerstone Assistance Network
3500 Noble Avenue
Fort Worth, TX 76111
Phone: 817-632-6000
Fax: 817-632-7001
Lions Clubs International
300 West 22nd Street
Oak Brook, IL 60523
Phone: 630-571-5466
Vision USA
Phone: 800-766-4466
Web: www.aoa.org/visionusa
Mission Cataract USA
Phone: 559-797-1629
Eye Care America
Phone: 877-887-6327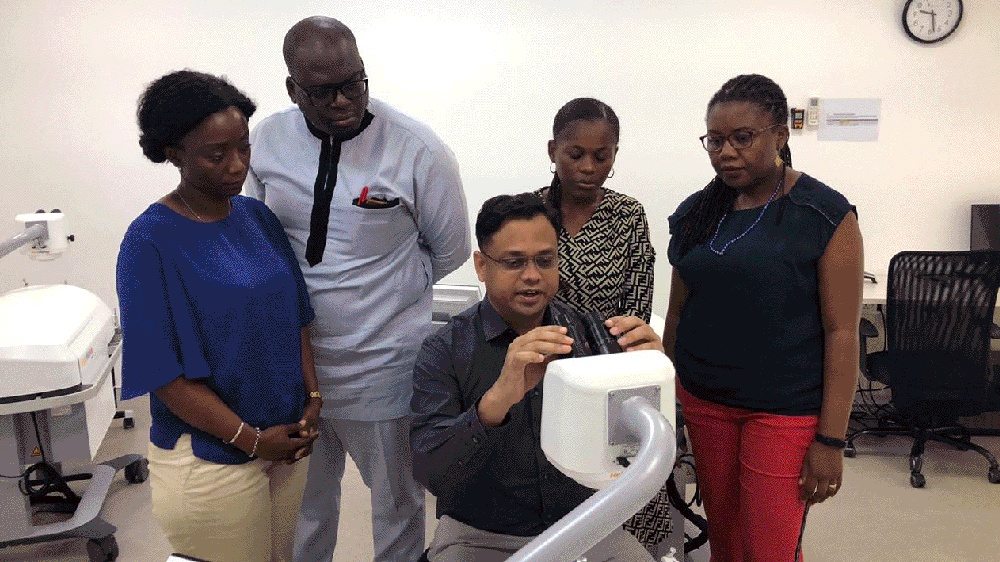 is a proud recipient of the: