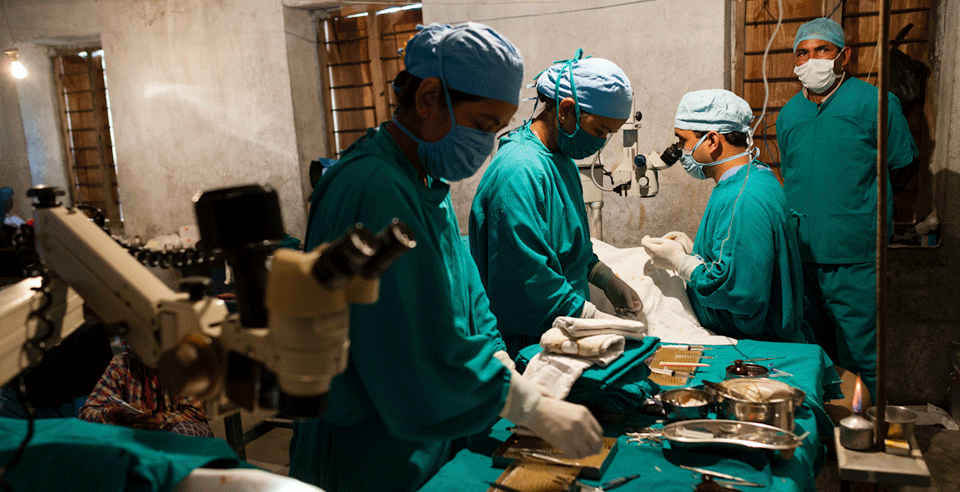 WHY MANUAL SMALL INCISION CATARACT SURGERY?
Manual Small Incision Cataract Surgery, also known as MSICS or SICS, is a version of the Extracapsular Cataract Extraction (ECCE) cataract surgery.
The incision made to the eye in MSICS is smaller and tunnel-shaped. This self-sealing "tunnel incision" eliminates the need for sutures reducing complication risk. MSICS does not require special equipment requiring a consistent electrical connection. These characteristics make MSICS especially suited for the delivery of safe and cost-efficient cataract-removal surgery in the resource-constrained clinics of the developing world.
ADVANTAGES OF MANUAL SMALL INCISION CATARACT SURGERY INCLUDE:
Unlike phacoemulsification, MSICS is a low-cost surgical procedure

 

that does not require expensive equipment.
It is a high volume surgery

 

learned by surgeons in a short span of time.
It is suitable for all types of cataracts.
MSICS rehabilitation is quicker with shorter healing times due to the lack of suture-related issues.
There is less postoperative

 

follow-up with MSICS.
The learning curve for MSICS is shorter than the learning curve for phacoemulsification.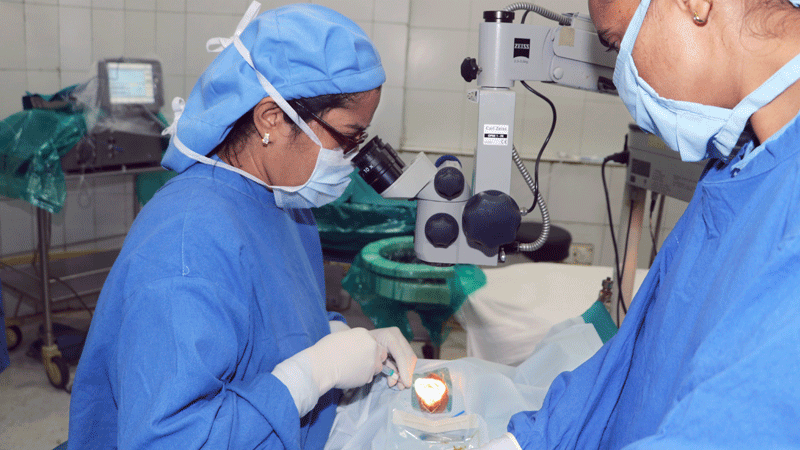 DISADVANTAGES OF MANUAL SMALL INCISION CATARACT SURGERY
The surgical skill and experience of the surgeon play a significant role in the outcome

 

of an MSICS procedure.
Excess water discharge from the eye can persist

 

for five to seven days after the surgery.
Postoperative hyphema, bleeding in the front, internal part of the eye may occur more often than in other forms of cataract surgery.
There is a mild tenderness in the eye

 

at times due to the scleral incision.
Surgery-induced astigmatism

 

is higher

 

than in phacoemulsification as the MSICS incision is larger at 6.0 mm  when compared to phacoemulsification at 3.2 mm.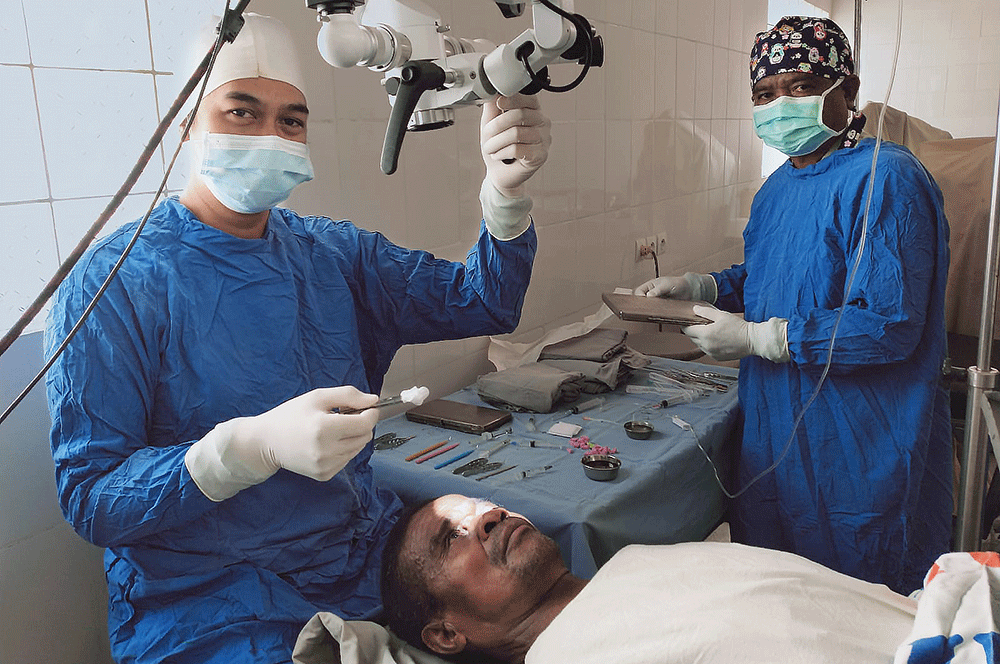 MSICS is usually performed under topical anesthesia. It is preferred when cataracts are harder when cataract removal surgery has been delayed for years. While MSICS is generally recommended over ECCE, ECCE is still performed in many areas

Do you want to know more?
Learn more about MSICS by signing up for our newsletter.