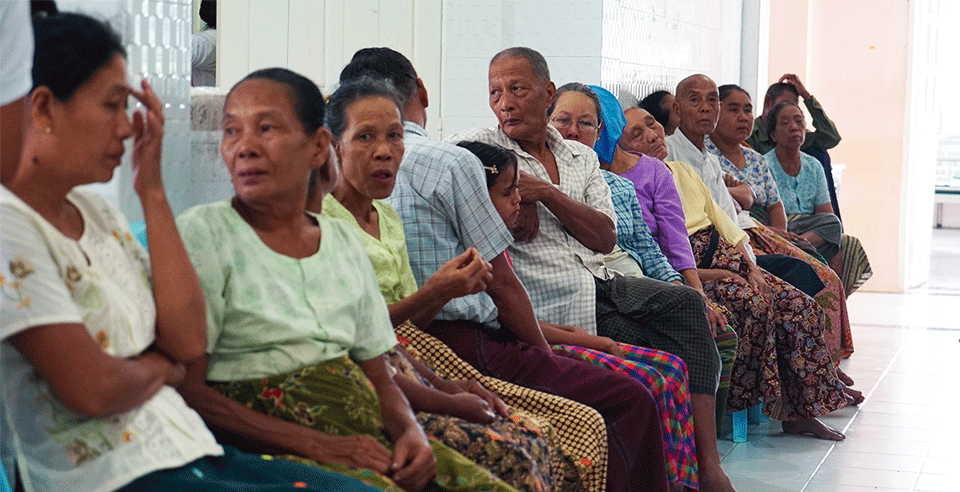 CATARACT BLINDNESS: A PUBLIC HEALTH CRISIS
Place your mouse or finger (if you are using a mobile device) anywhere on the image above.  This is how the world looks, to a person with cataracts.
Many of us would not initially recognize cataract as a major health issue, but for those living in developing countries this is not the case.
At an estimate of about 39% globally, untreated cataract is the leading cause of blindness in south Asia, Oceania, and southeast Asia, and cataract is responsible for around half of all blindness in 2020.
THE LEADING CAUSE OF BLINDNESS GLOBALLY
Cataract (17·01 million, 95% UI 14·40–19·93)
Uncorrected refractive error (3·70 million, 3·10–4·29)
Glaucoma (3·61 million, 2·81–4·42)
Age-related macular degeneration (1·85 million, 1·35–2·43)
Diabetic retinopathy (1·07 million, 0·76–1·51)
37% (16·04 million, 14·00–18·06) of all blindness is attributable to a variety of other conditions.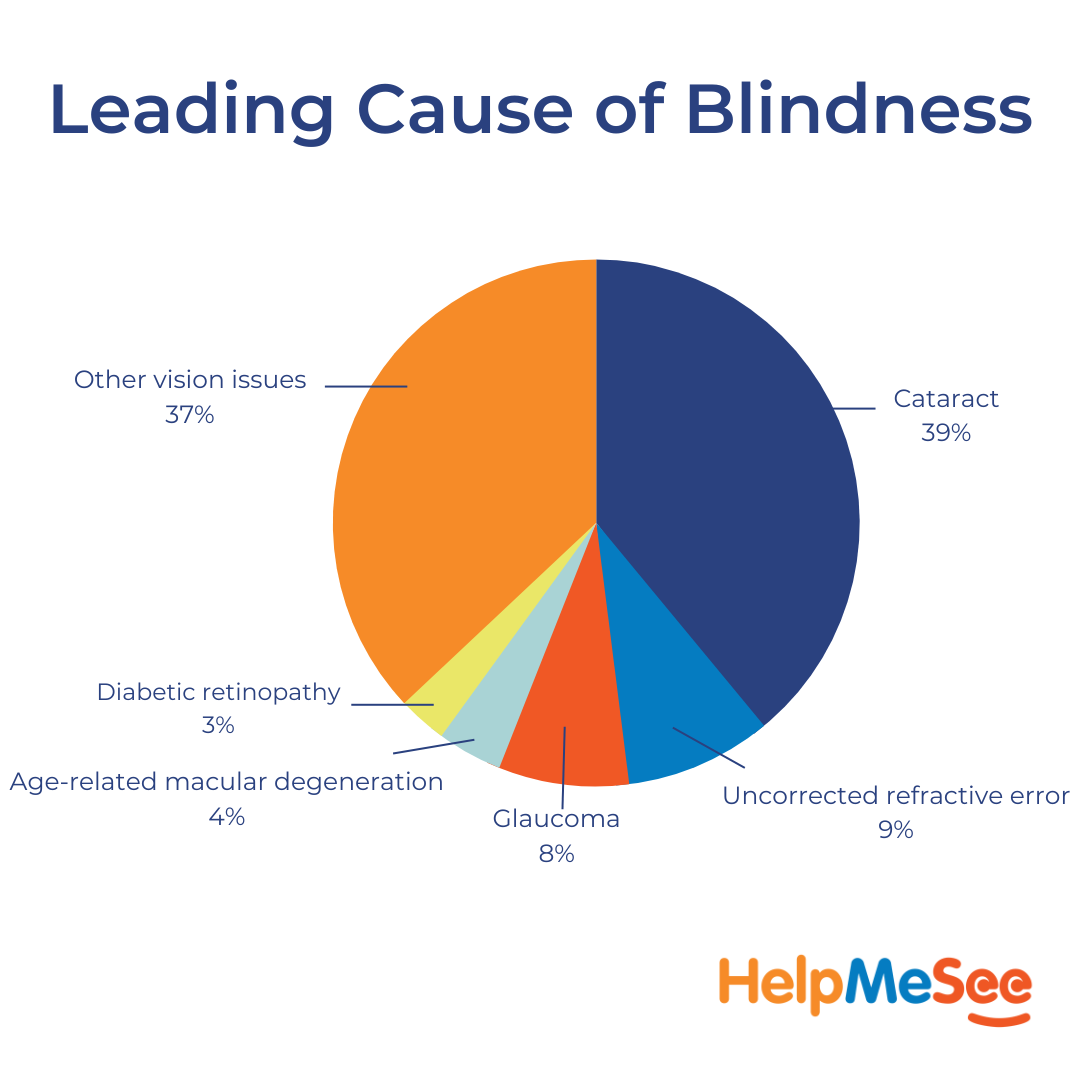 The sad story is that those who are blind because of untreated cataract cannot work. This situation leads to financial hardship, the onset of additional health problems and a reduced quality of life. It can even lead to premature death. 
This is a public health crisis that is only likely to get worse if the underlying issues of eyecare delivery workforce development are not addressed.
SHORTAGE OF OPHTHALMOLOGISTS
The problem behind the cataract blindness backlog is the mismatch of supply and demand. 
In 2015, there were an estimated 232 866 ophthalmologists in 194 countries. But these sight restorers often do not live in the areas where they are needed most.
Low-income countries have a heavy shortfall of ophthalmologists (mean 3.7 ophthalmologists per million population in low-income countries vs 76.2 in high-income countries).
The global ophthalmologist cadre appears to be growing at a faster rate of approximately 2.6% each year but this workforce rate remains behind the annual, global ageing population growth rate of 2.9%. (1)
By 2050, the number of people who are blind is predicted to increase to 61·05 million globally.  (95% UI 52·85–69·27). For MSVI, the number affected is expected to rise to 474·12 million (428·43–518·23), followed by 360·35 million (321·96–399·96) for mild vision impairment. (2)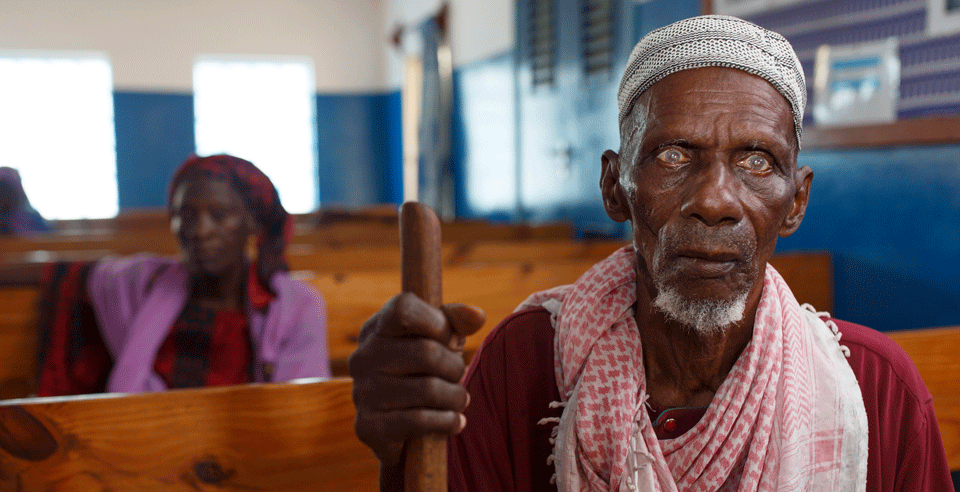 MEASURING CATARACT BLINDNESS
This issue of cataract blindness can be assessed through several statistics.
Effective cataract surgical coverage (eCSC) measures both the number of people in a population who have been operated on for cataract, as well as the number who have had a good outcome, as a proportion of all people operated on or requiring surgery.
The highest eCSC estimate (6/18 threshold for operable cataract and good outcome) was from Hungary at 70·3% and the lowest was from Guinea Bissau (2010) at 3·8% as shown in the figure below. This shows that there is a huge difference in the quality of care that is received. (3)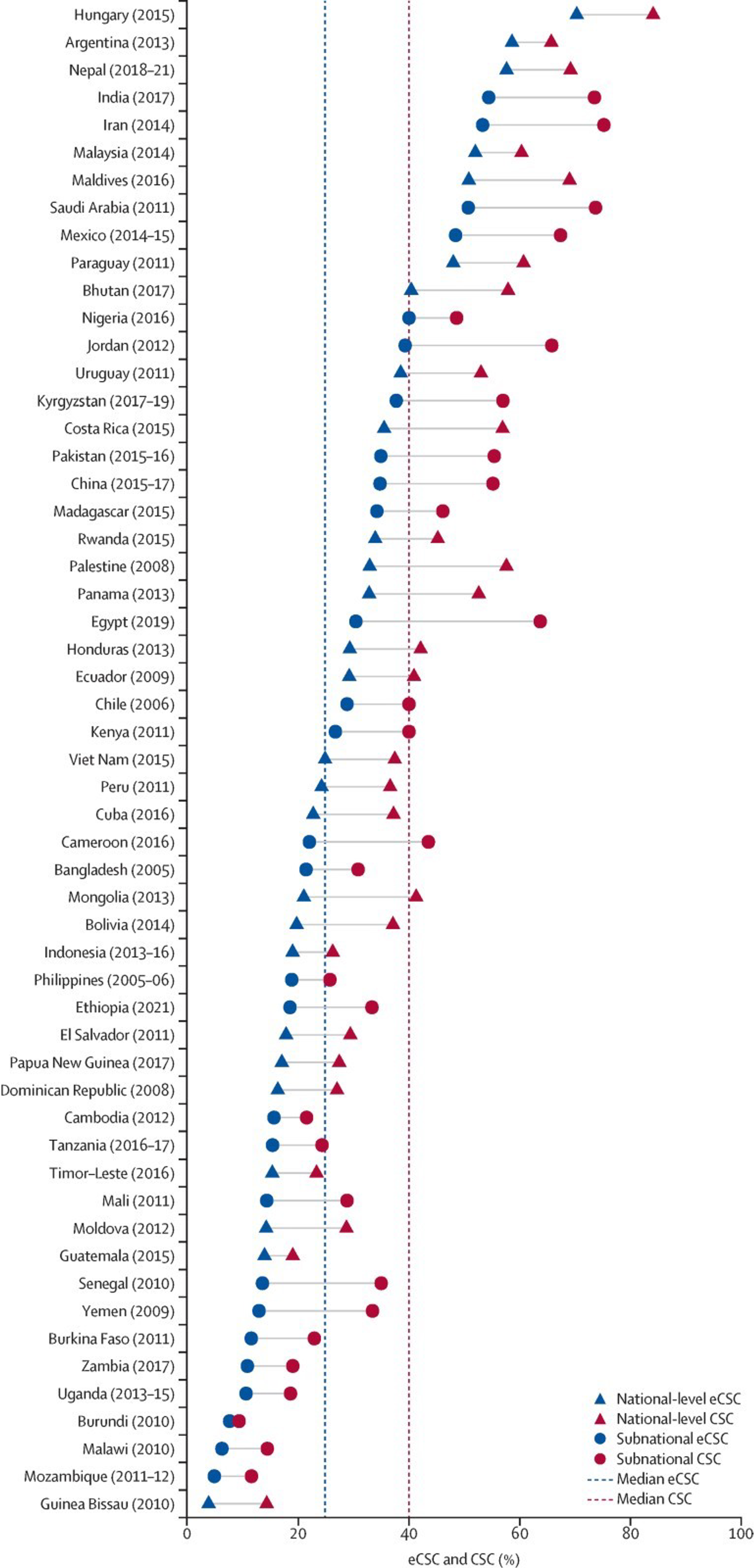 Cataract surgical rate is commonly low in low- and middle-income countries, and surgeries might be more frequently done on eyes with more advanced cataract and comorbidities which means good postoperative visual outcomes are less probable.
If surgical volume itself is low, the surgeons may not have enough experience to improve and maintain skills.
THE HELPMESEE TRAINING SOLUTION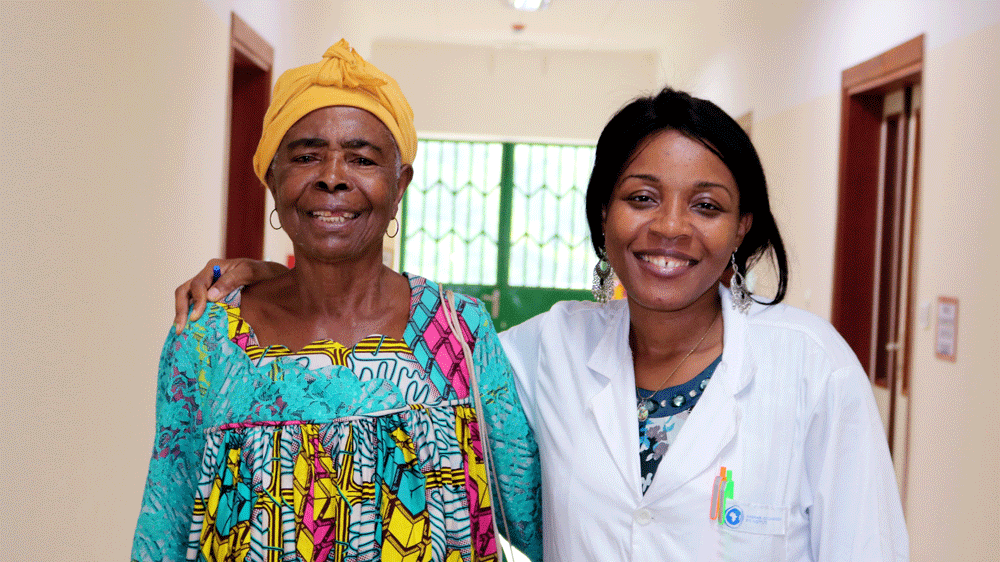 This is where interventions like HelpMeSee's surgical simulation technology and partnerships which offer opportunities for deliberate sustained practice can substantially improve patient safety and surgeon productivity.
Through our training program on our Eye Surgery Simulator, we can train the numbers of cataract specialists needed to address this critical problem. The doctors who treat the blind work as humanitarians. They are often not paid. We must support the development of these specialists where there is a shortage.
Do you want to learn more?
Join our email list for the latest news on cataract blindness across the world.

is a proud recipient of the: