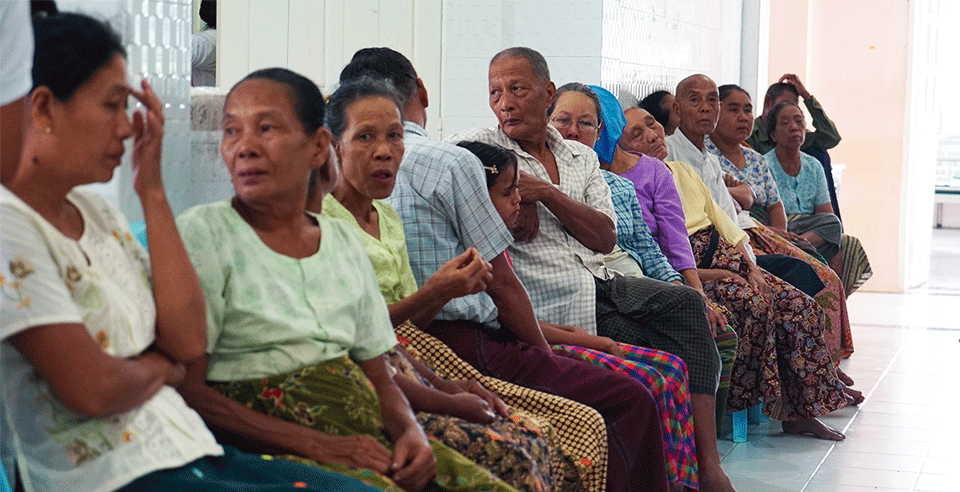 CATARACT BLINDNESS: A PUBLIC HEALTH CRISIS
Place your mouse or finger (if you are using a mobile device) anywhere on the image above.  This is how the world looks, to a person with cataracts.
Many of us would not initially recognize cataracts as a major health issue, but for those living in developing countries this is not the case. At 51%, untreated cataracts are the leading cause of blindness in many poorer areas of the world.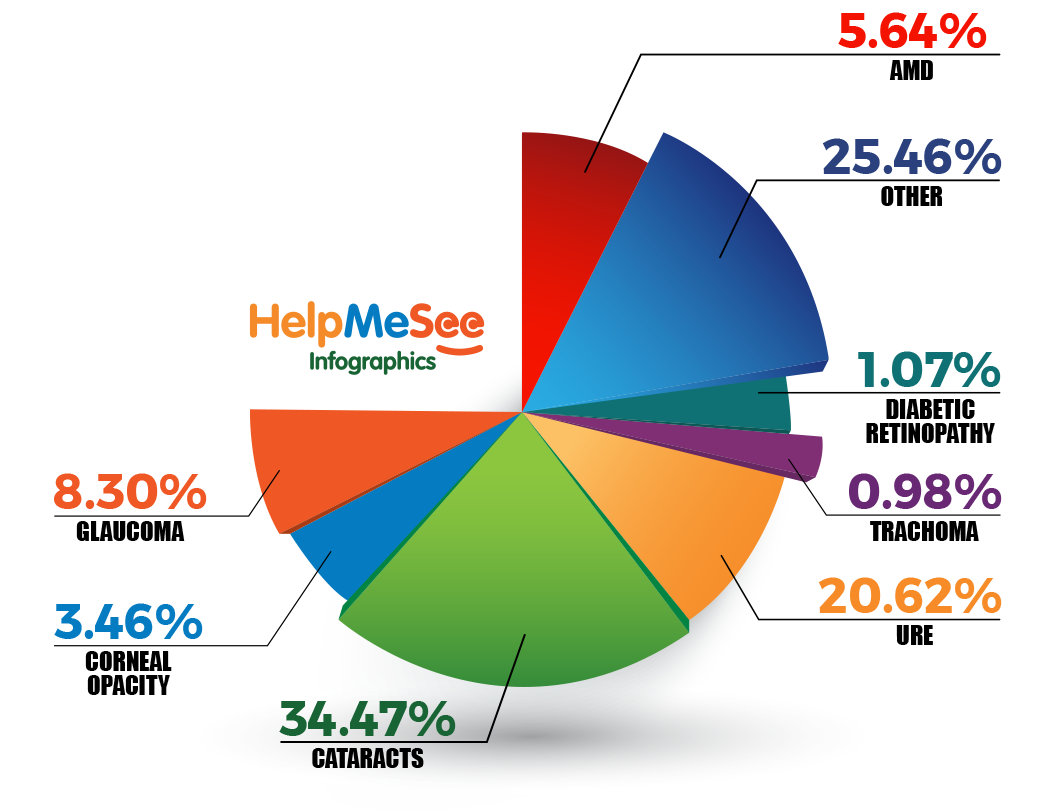 The sad story is that those who are blind because of untreated cataracts cannot work. This situation leads to financial hardship, the onset of additional health problems and a reduced quality of life. It can even lead to premature death. With 17 million people blind and 83 million visually impaired because of untreated cataracts this is not a minor health issue, it is a public health crisis.
SHORTAGE OF OPHTHALMOLOGISTS
The problem behind the cataract blindness backlog is the mismatch of supply and demand. The International Council of Ophthalmologists estimates there are over 7.4 million ophthalmologists worldwide, but these sight restorers often do not live in the areas where they are needed most.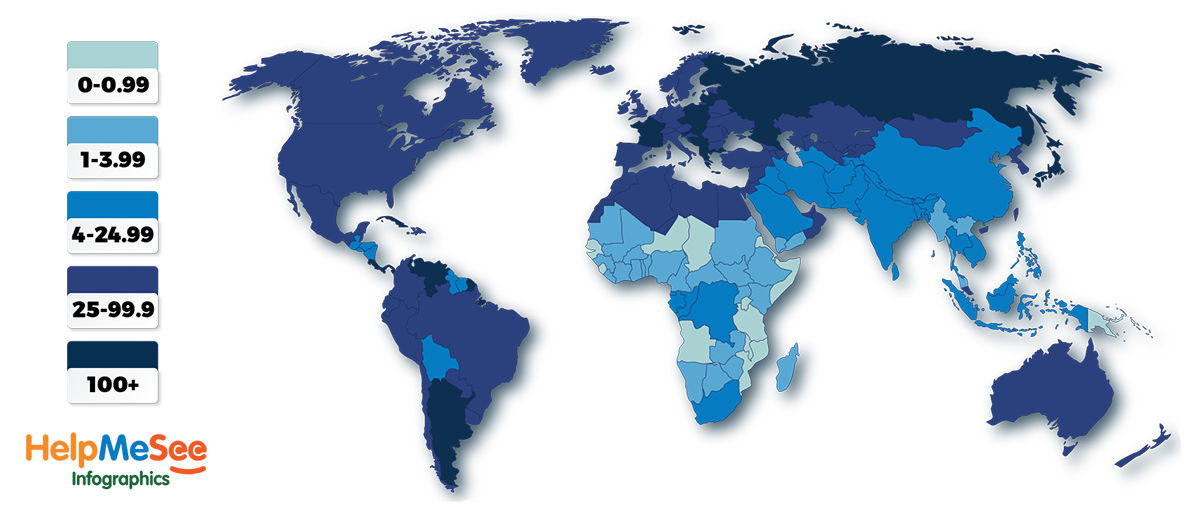 In countries like Japan, where cataract care is a matter of fact, there are approximately 109 ophthalmologists per 1 million people. Compare that to Burundi, where the rates of the number of ophthalmologists is 2 where rates of blindness are higher.
Fortunately, the number of ophthalmologists across the world increased by 1.2% between 2009-2010, but the population aged 60+ grew by 2.9%. So even with enough cataract surgeons in some areas, the estimated shortfall in both developing and high-income countries is increasing.
MEASURING CATARACT BLINDNESS
This issue of cataract blindness can be assessed through several statistics. Cataract Surgical Rates (CSR) is the number of cataract operations performed yearly for every 1 million people in a region's population. 
In high-income countries, the CSR ranges from 2,000 to 9,000. The global average CSR is approximately 1,000 to 3,000. The World Health Organization recommends a CSR of 3,000 to 5,000. As evident in the map below, there is a diversity in CSRs  for different parts of the world, but the key fact remains that the totals within the poorer areas lag.
If we look in the western hemisphere, the CSR in Latin America is higher than in Africa and Southeast Asia, but again there is also an issue related to the distribution of ophthalmologists in this part of the world. Cataract surgeons are not always located in the areas where they are needed most. The being said, the CSR in Latin America does not need to be similar to the CSR of U.S. or Europe as the Latin American population skews younger.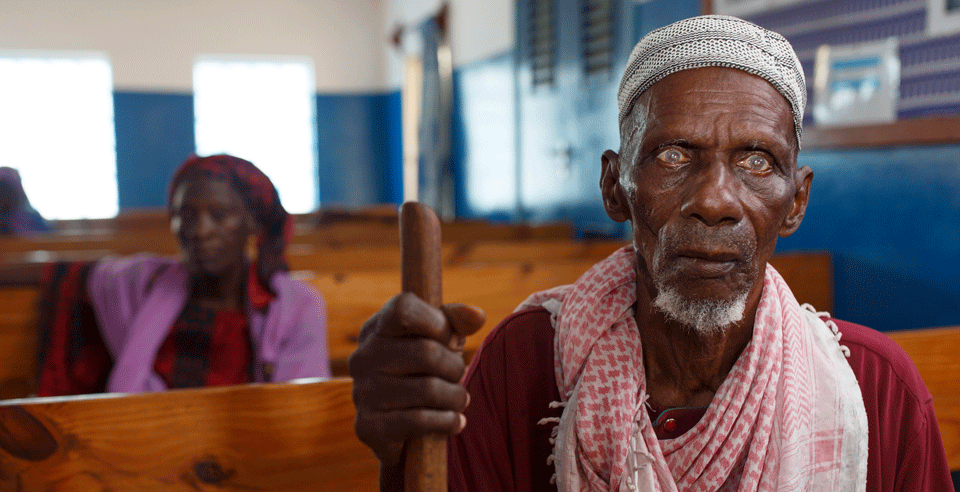 Another measure for looking at cataract care is through Cataract Surgical Coverage rate or CSC. CSC measures how many people are waiting for treatment. It is the proportion of eyes with "operable" cataracts that have already received surgery as a proportion to those with "operable" cataracts added to those who have already received cataract removal surgery. Where CSC is low, there are large numbers of blind with untreated cataracts. Although there is no internationally accepted target for CSC, the WHO uses 80% as their Universal Healthcare Coverage benchmark for their Sustainable Development Goals. Knowing the location of issues and having measures to determine progress is critical to address the issue of cataract blindness.
CATARACT SURGICAL COVERAGE (CSC) PERCENTAGE
Argentina

83%

83%

Iran

92%

92%

Pakistan

88%

88%

Cambodia

44%

44%

Philippines

47%

47%

Chile

68%

68%

Uruguay

83%

83%

Kenya

67%

67%

Honduras

61%

61%

Ecuador

60%

60%

Vietnam

38%

38%

Bangladesh

50%

50%

El Salvador

44%

44%

Peru

53%

53%

Madagascar

54%

54%

Dominican Republic

48%

48%

Gambia

51%

51%

Eritrea

55%

55%

Malawi

29%

29%

Yemen

39%

39%
THE HELPMESEE TRAINING SOLUTION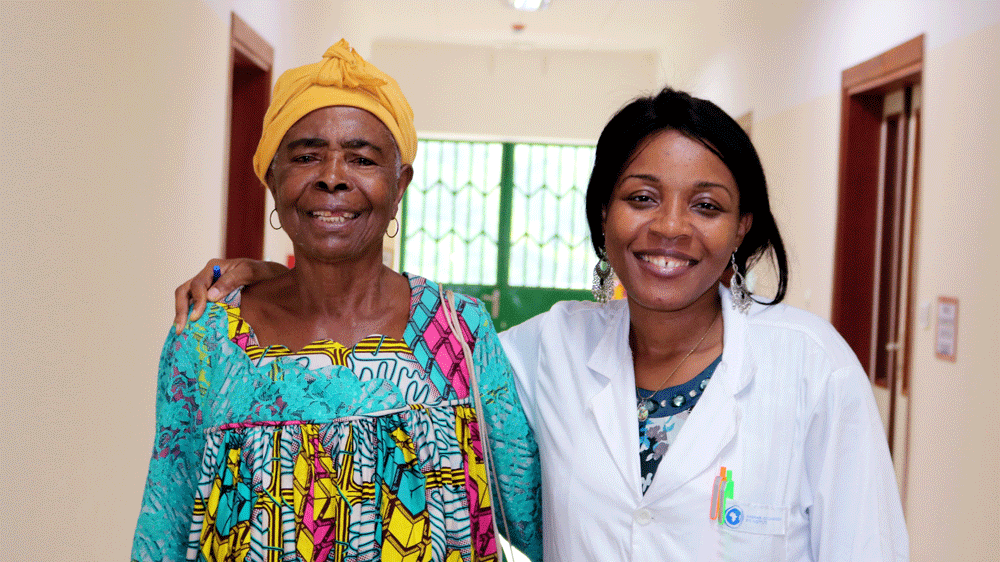 But, HelpMeSee has the solution for cataract blindness. Through our training program on our Eye Surgery Simulator that teaches Manual Small Incision Cataract Surgery we can train the numbers of cataract specialists needed to address this critical problem. The doctors who treat the blind work as humanitarians. They are often not paid. We must support the development of these specialists where there is a shortage and this is how you can help.
Do you want to learn more?
Join our email list for the latest news on cataract blindness across the world.