THE SOLUTION:


SIMULATION-BASED TRAINING
Offering Virtual Reality Simulation-Based Training Courses
In Manual Small Incision Cataract Surgery, Phacoemulsification, Complications Management, and Suturing.
Who are we?
HelpMeSee is an innovative global nonprofit organization with a mission to restore sight and bring hope to people living with severe visual impairment and blindness due to cataract. With over 100 million people worldwide affected by this condition, HelpMeSee has developed a strategy that focuses on providing competency-based surgical education for ophthalmologists. Leveraging training methodologies and principles proven in aviation, HelpMeSee delivers scalable healthcare workforce training solutions at our own training centers and in partnership with some of the world's most prestigious eye institutions to improve the lives of people suffering from treatable blindness and vision loss. HelpMeSee develops cutting-edge, virtual reality surgical simulation technology, as well as multimedia-rich eBooks and eLearning platforms to train surgeons.  
About HelpMeSee training 
With the Eye Surgery Simulator at the core, HelpMeSee's instructor-led training courses are integrated training courses that include interactive eBooks, eLearning, facilitated discussions with a certified instructor, and guided sessions that allow the learner to expand their knowledge of the procedure and improve their surgical skills through repeated practice. 
Technology Features
HelpMeSee Eye Surgery Simulator is virtual reality training equipment. It offers high-fidelity spatial, visual, and tactile realism. It is designed to provide a controlled practice environment to acquire ophthalmology surgical procedure proficiency and other microsurgical skills to a novice surgeon or an experienced surgeon in an environment virtually indistinguishable from real surgery. Its simulation-based learning system (SBLS) features sophisticated, instructor-led courseware with standardized task-based steps and scenarios, with complications.
Learners can achieve proficiency with objectively measurable performance scores offered by SBLS.
Learner-centric mentoring provided by certified instructors on-site complements SBLS.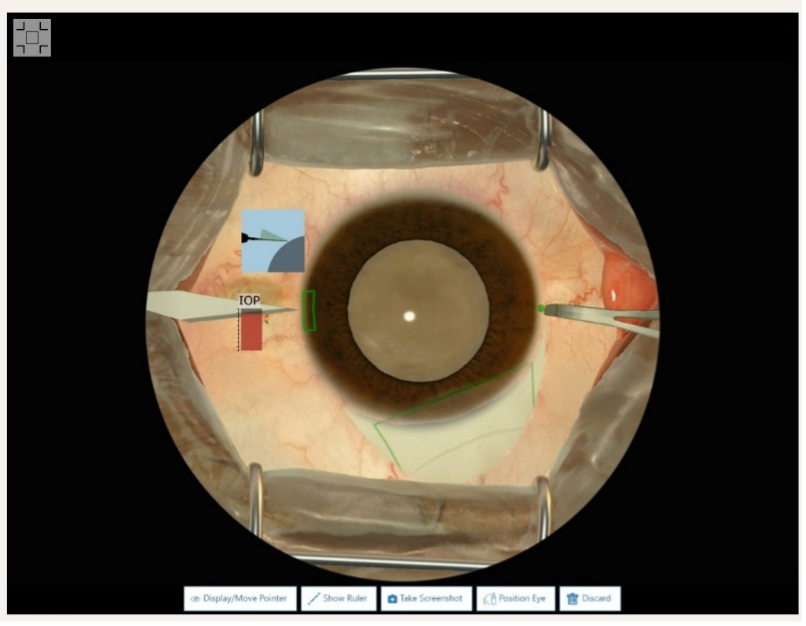 Lifelike 3D visuals of eye anatomy and surgical instruments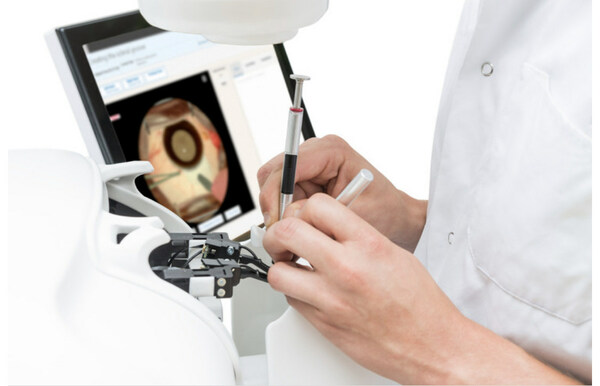 Realistic tissue-tool interaction sensory feedback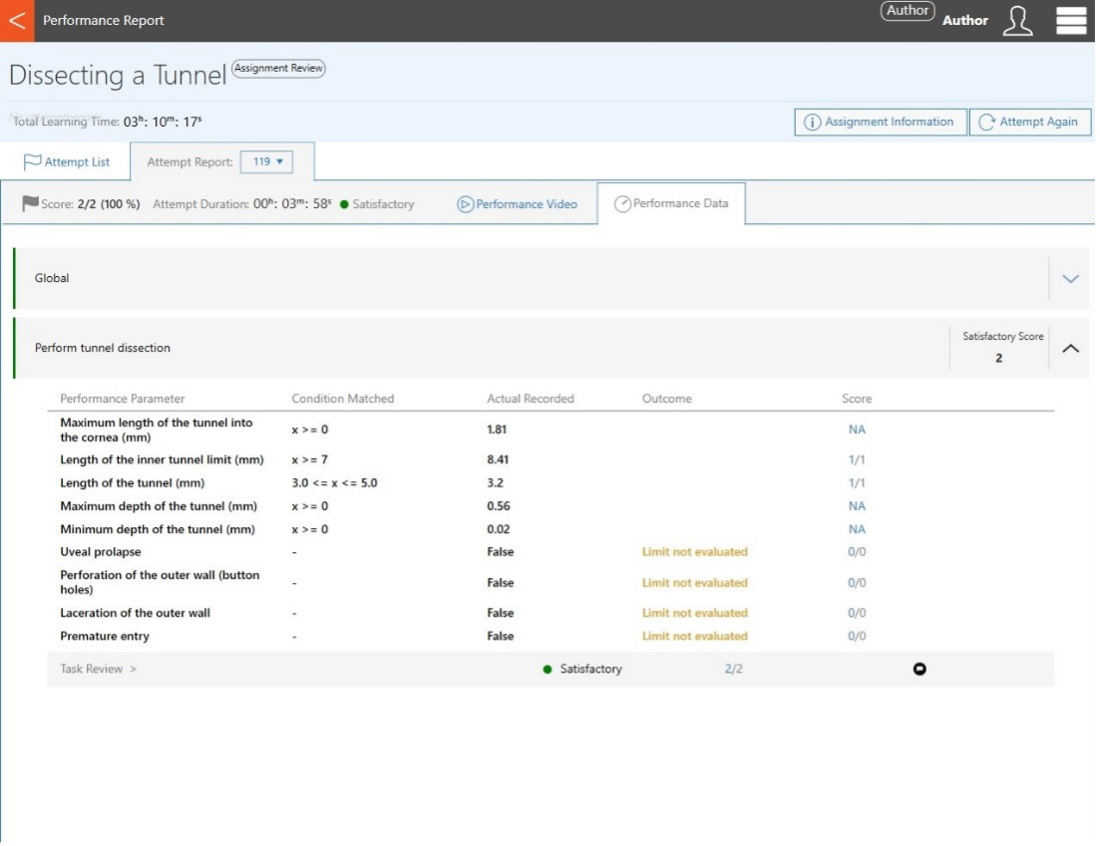 Performance parameter and video monitoring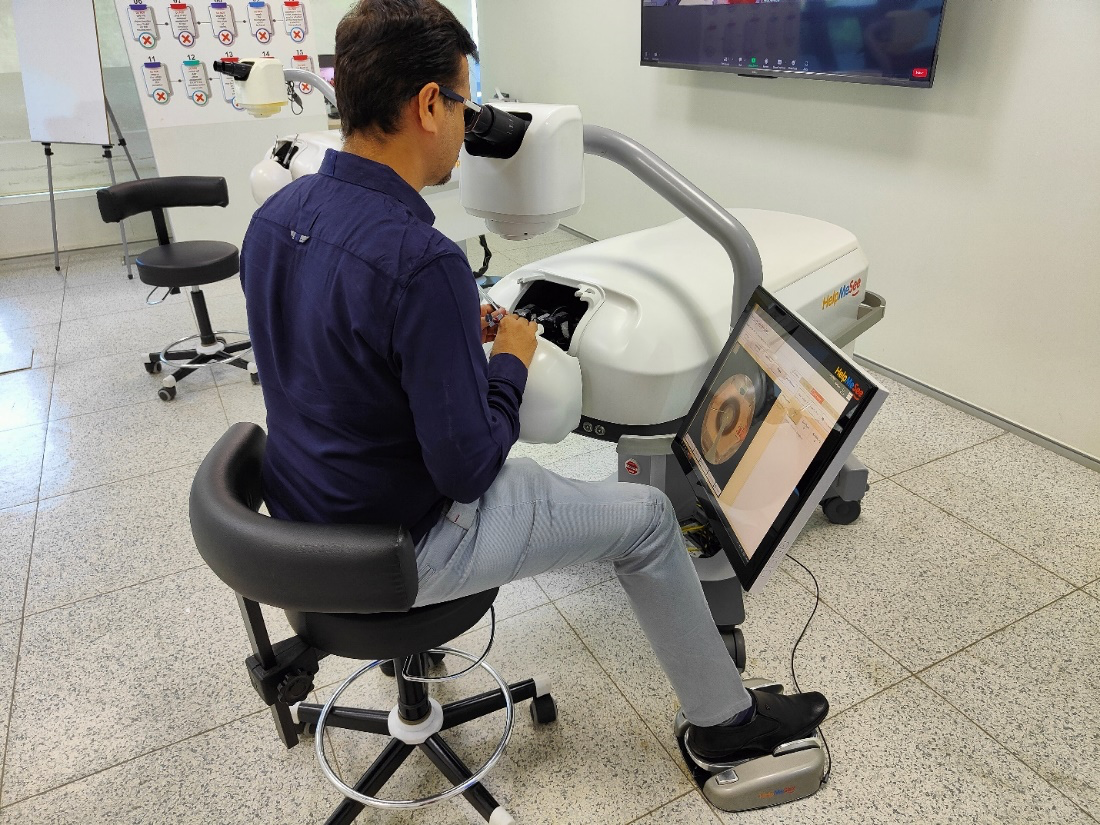 Hand-eye-foot coordination and ergonomics
Training Features
The HelpMeSee curriculum utilizes various instructional activities that are planned to enable meeting objectives at every stage of the learning journey. It includes a pre-study eBook and eLearning, classroom sessions, simulator sessions, team training, debrief sessions, and more. This ensures a comprehensive learning experience.
Learn more about the training advantages of the HelpMeSee Simulation-based Training program.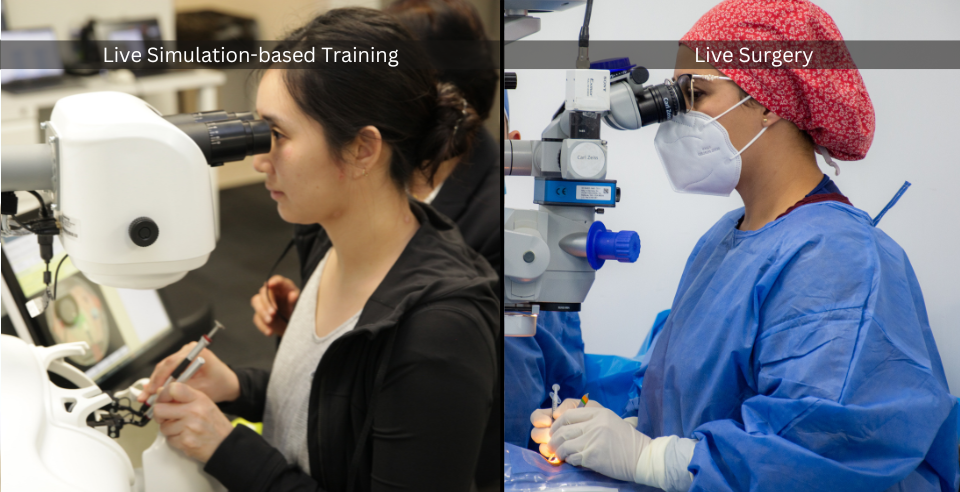 Enroll in the HelpMeSee Simulation-based Training Program
HelpMeSee, Inc.
1 Evertrust Plaza, Suite 308
Jersey City, NJ 07302

+1 844-435-7637 (toll-free in the U.S.)
+1 212-221-7606 (international)
For media inquiries, please email us directly at [email protected].
For training inquiries, please email us directly at [email protected].
Tax ID: 27-3207754
©2023 HelpMeSee - ALL RIGHTS RESERVED
Privacy & Data Security Policies | Donor Bill of Rights | Financial Disclosure
Training Services Standard Terms and Conditions | General Terms and Conditions of Simulator SBLS Use | Application Data Sharing Consent | HTML Sitemap
HelpMeSee is a 501(c)(3) nonprofit organization registered in the United States. 
The HelpMeSee mission is to eradicate preventable cataract blindness globally. We achieve this through an innovative, scalable simulation-based cataract surgical training program. Our program covers Manual Small Incision Cataract Surgery (MSICS), Phacoemulsification Simulation-based Training Course (PSTC), Suturing Simulation-based Training Course (SSTC), Complications Management Course (CMC), Phacoemulsification to MSICS Differences Course (PMDC), and MSICS to Phacoemulsification Differences Course (MPDC). These offerings empower eye care professionals to refine their skills, master vital procedures, and excel in ophthalmology. We are dedicated to restoring vision for those with severe visual impairment and cataract-induced blindness worldwide.

​
is a proud recipient of the: