THE SOLUTION:


SIMULATION-BASED TRAINING
The centerpiece of the HelpMeSee global program to eliminate cataract blindness is a simulation-based training program that focuses on teaching Manual Small Incision Cataract Surgery (MSICS). Our plan can train the numbers of cataract specialists needed to deliver enough surgeries required to reduce the backlog of cataract patients waiting for treatment, most of whom live in the developing world.
To make the large-scale training of MSICS possible, HelpMeSee worked with technology partners and a team of subject matter experts to develop the HelpMeSee Eye Surgery Simulator and the HelpMeSee MSICS eBook. The HelpMeSee Simulator combines realistic computer graphics and physics modeling with motion controls that send tactile feedback to the hands of the trainee holding the surgery instruments.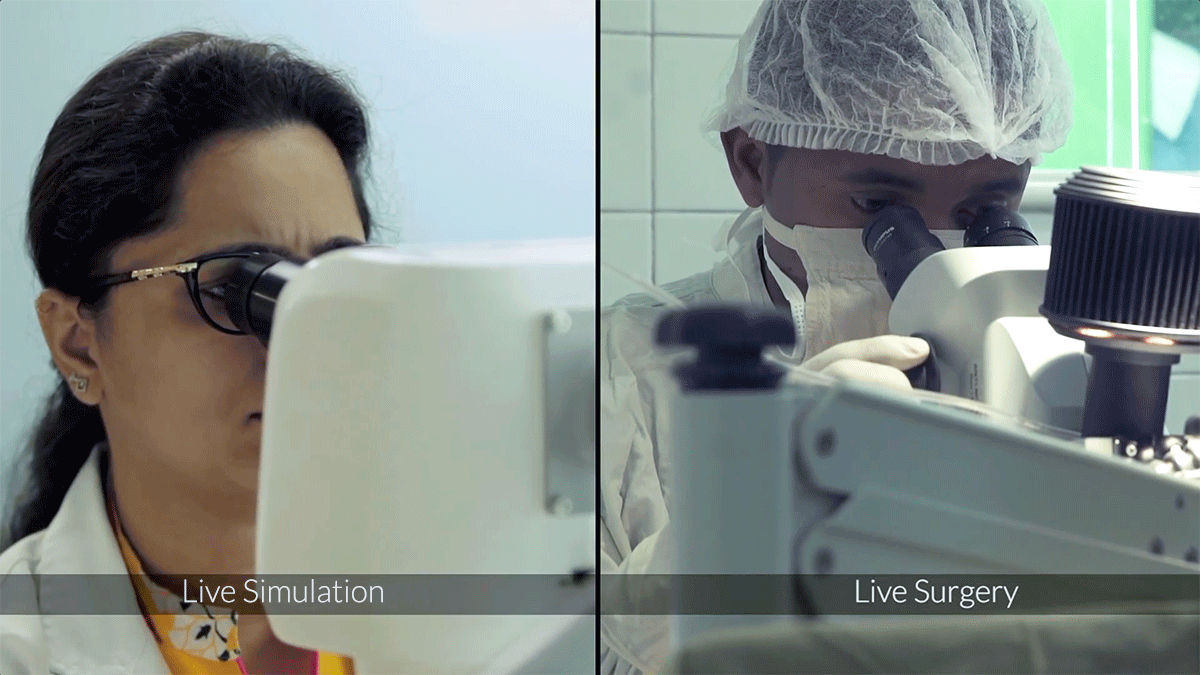 BENEFITS OF SIMULATION-BASED TRAINING INCLUDE:
Delivery of lifelike simulations

 

that allow for immersive training.
The rapid transfer of surgical skills

 

to train significant numbers of cataract surgeons.
Elimination of the risk to live patients while supporting a trainee surgeon's ability

 

to achieve a higher level of proficiency before progressing to live surgery.

Unlimited practice sessions 

where trainees can repeat the individual steps of the MSICS procedure until these students achieve proficiency

Standardization of surgery steps into repeatable virtual processes

 

that enhance training

.
Objective measurement and recording of trainees' surgery performance data.
Documentation of trainees' proficiency levels

 

through each stage of training.
THE HELPMESEE EYE SURGERY SIMULATOR AT A GLANCE:
Please allow us to continue the success of this mission by donating for cataract surgery training.