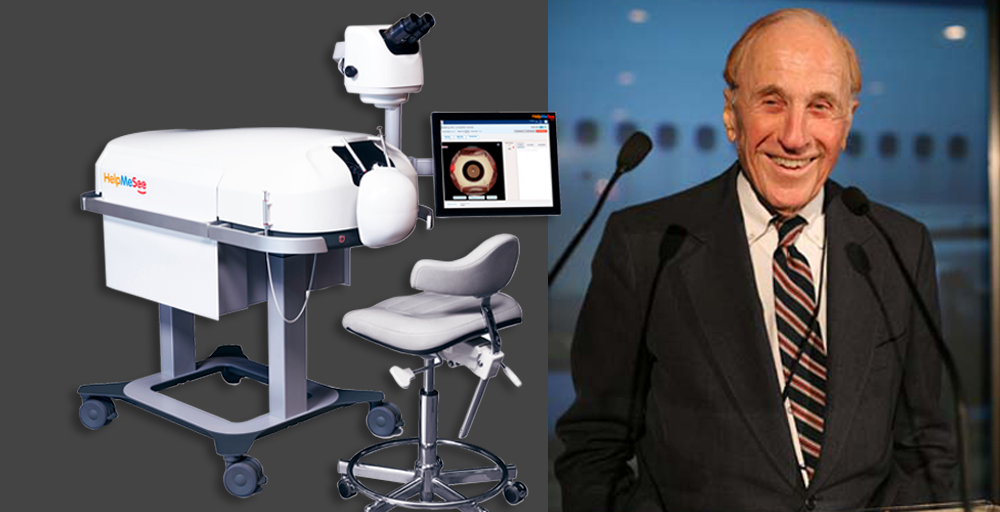 OUR HISTORY
The inspiration for the HelpMeSee campaign began in the late 1970s when Albert L. Ueltschi dedicated himself to fighting blindness in the developing world. He was convinced that training local ophthalmologists who remain in their own communities was the answer.  
As founder and leader of FlightSafety International (FSI), the world's leading aviation training company, Al had the skills and dedication to make a difference. Today, FlightSafety is part of Warren Buffett's Berkshire Hathaway. FSI is a global leader in aviation simulation technology training, providing more than 3,000 individual courses for 135 aircraft types, using more than 300 simulators to serve customers from 154 countries.
Al also co-founded and led Orbis International for 30 years. A global non-profit best known for its "Flying Eye Hospital," Al led the effort to outfit Orbis's original McDonnell Douglas DC-8 airplane and later, its successor, the DC-10 wide-body. For the first time, volunteer ophthalmologists could reach out to all corners of the globe to treat avoidable blindness of all types and strengthen eye care practices in developing countries through training.
Al realized that while the Flying Eye Hospital program continued to do great work, it lacked the scalability needed to provide access to the millions of cataract-blind, the leading cause of treatable blindness globally.
Al brought to HelpMeSee more than half a century's experience in simulation-based aviation training to successfully transition the design and develop a simulation-based Eye Surgery Simulator with the goal of training to proficiency 30,000 cataract surgeons over time.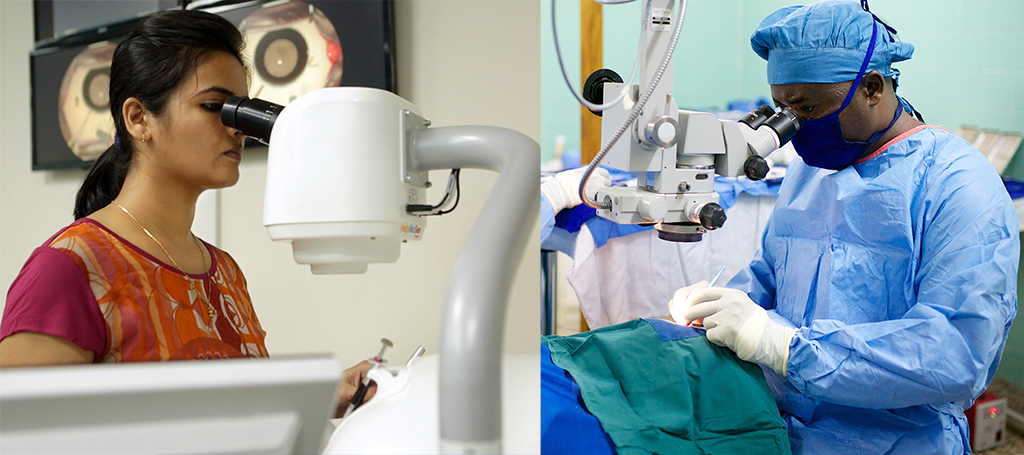 Al passed away in October 2012, but not before signing the Giving Pledge along with Bill Gates and Warren Buffet. The A. L. Ueltschi Foundation and the Jim Ueltschi Foundation are joined by the Skowronski Family Foundation, the Eye Surgery Fund, The Wyss Foundation and the Commonwealth Charitable Fund to collectively contribute to the costs to launch and develop the HelpMeSee campaign. The campaign endeavors to eliminate blindness caused by cataracts, through the training of cataract specialists in Manual Small Incision Cataract Surgery (MSICS) using the HelpMeSee Eye Surgery
Want to learn more about HelpMeSee?
Become a #HelpMeSeeHero and sign up for our email newsletter.  Receive the latest HelpMeSee news and updates in your email inbox.