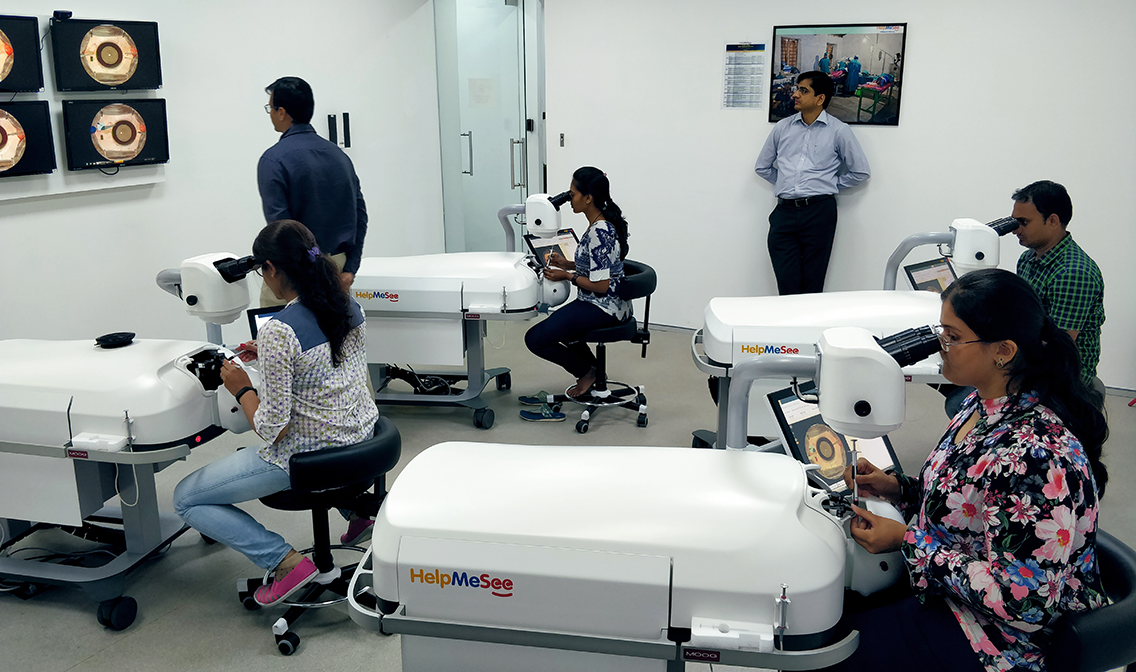 MAKE A ONE-TIME DONATION
With your generous support, we can provide training to a greater number of cataract specialists who can perform high-volume, high-quality cataract surgeries on millions of blind people. Together, we can bring sight back safely and inexpensively to people in India every day.
MAKE A CORPORATE CONTRIBUTION
Corporations play a vital role in deepening the reach and impact of our work. When you partner with HelpMeSee, you are supporting your local community by combining the power of business, government, healthcare systems, and non-profits to increase access to cataract treatment to everyone India.
Corporate Social Responsibility (CSR) committee members and their boards are encouraged to contact the HelpMeSee India Foundation to learn how we may help your organization to fulfill their mandated CRS requirements.
HelpMeSee India Foundation
A-Wing 703, 7th Floor, Supreme Business Park
Supreme City
Powai, Mumbai, Maharashtra 400076
India
Telephone: +91-22-4612-2424
Email: [email protected]
PAN No: AADCH7874F
Privacy & Data Security Policies
HelpMeSee India Foundation is Registered as a Section 8 Nonprofit Organization under the Indian Companies Act 2013.
is a proud recipient of the: