From the CEO – A Growing Global Cataract Crisis:
In a world where innovative solutions and global partnerships exist, a tremendous injustice continues to grow for the cataract blind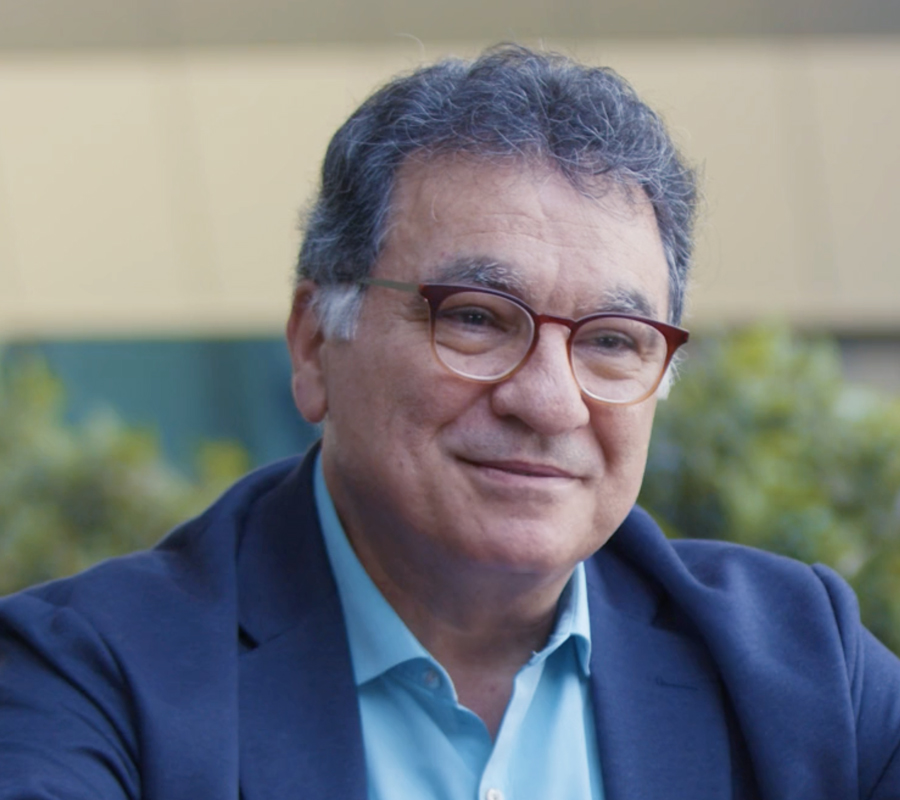 Today, there are more than 100 million people who are blind or visually impaired due to cataract, and as populations age, those numbers continue to increase. Why? We simply do not have enough cataract specialists in developing countries who can perform cataract surgery, which many are privileged to know as a 30-minute, readily accessible procedure. As such, a backlog of people in great need of cataract surgery continues to grow. In our world today, it is a raw reality that most of the people who are visually impaired live in low-income settings, impacting governments and communities in lasting ways.
To help fight this public health crisis, HelpMeSee has developed a simulation-based virtual reality surgical training technology that allows cataract specialists to be trained in the manual small
incision cataract surgery procedure quickly, allowing immense opportunity to scale.
Throughout this era impacted by COVID-19, one of the most important features of HelpMeSee's eye surgery simulator is its ability to teach cataract specialists and ophthalmologists-in-training to practice cataract surgeries and learn to address complications through simulation, rather than on a human eye. Imagine the luxury of practicing surgery over and over, immersed in an experience that is authentic to surgery on a human eye, without worry about making mistakes that could permanently damage the sight of a patient.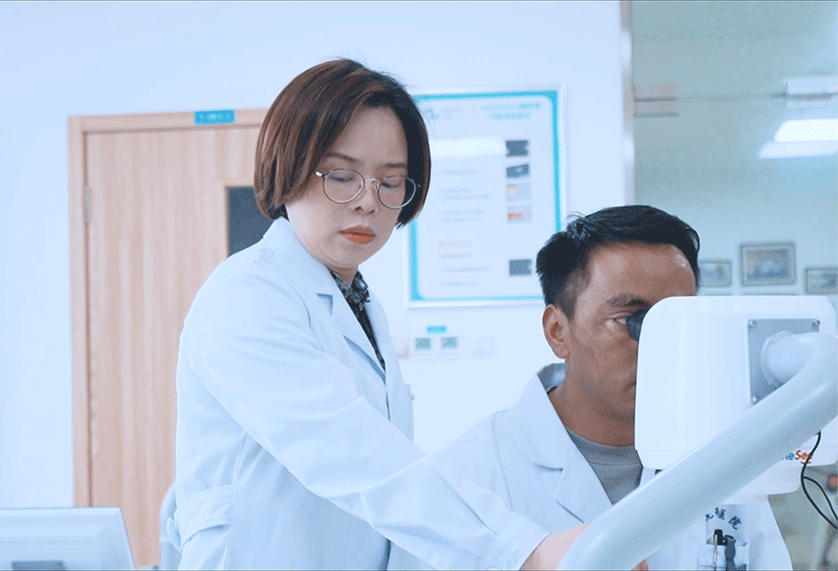 The simulator is at the centre of a solution which every human being could contribute to and be a part of. This simulation-based training program can help any hospital, ophthalmic centre, university and even enable governments to train thousands of cataract specialists to deal with their backlog of cataract. This coordinated effort needs all stakeholders with this common goal in mind to come together to tackle the cataract blindness crisis that so unfairly strikes millions in our world today. Working with governments and partners, we can make a change.
HelpMeSee has the solution, and willingness to work with partners and governments to address this issue. Let's help HelpMeSee help the blind!
Sincerely,
Saro Jahani
HelpMeSee President and CEO
Innovation: Simulation Development – The Road Ahead.
As the subject matter experts at HelpMeSee, we believe that the simulator is currently equipped to train ophthalmologists in the complete Manual Small Incision Cataract Surgery (MSICS) procedure; to achieve the next level of proficiency – we must train them in knowing how to handle complications and difficult scenarios as well. Our focus in the coming months will be to develop and add new features for the MSICS complications, and simultaneously finalize the roadmap for Phacoemulsification to be developed during 2022.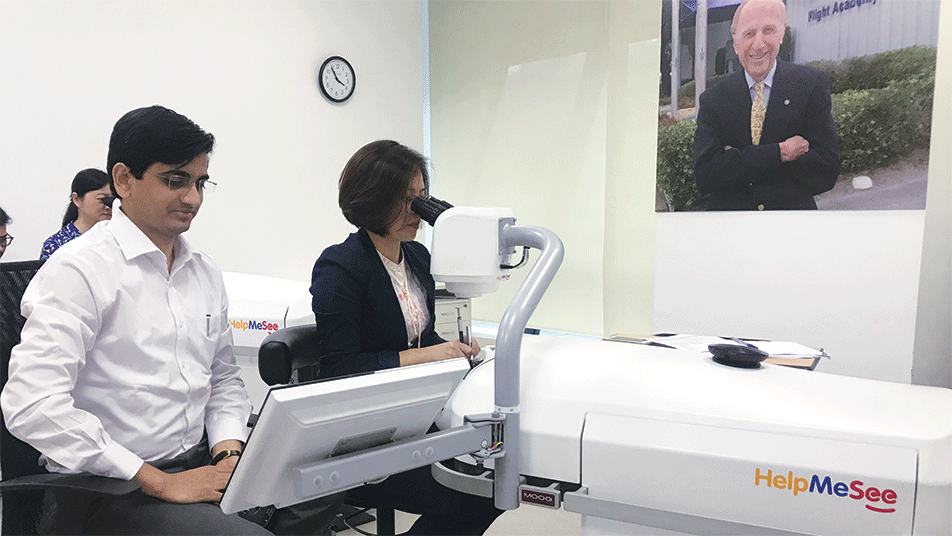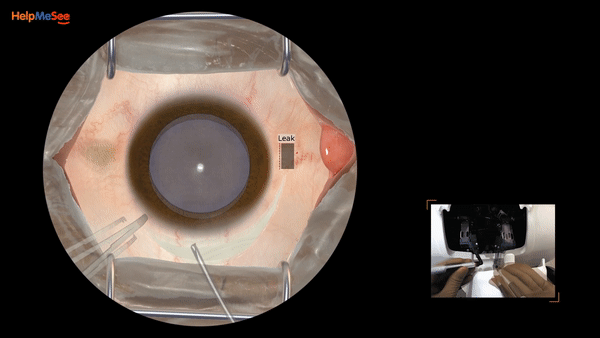 Management of MSICS complications: We are developing suturing techniques which is in the early stages of development. Sphincterotomy and peripheral iridectomy for management of small pupil and ACIOL implantation respectively have been developed and are in the final stages. Development of suturing techniques are in the early stages.
The foot pedal for phacoemulsification has been established and tasks like bimanual irrigation and aspiration have been developed. These are in the testing phase currently.
Future development: Phaco-emulsification incisions, nucelotomy techniques such as 'divide and conquer', 'stop and chop' and 'direct chop' will be developed in due course during 2022. Hydro-procedures and capsulorrhexis will also be developed as per the requirements of the phacoemulsification procedure.
In addition, with continuous support from our Quality Assurance team, we will continue to improve the MSICS simulation by developing complication management tasks like manual and automated vitrectomy and suturing in 2022.
Instructor Spotlight: Dr. Karla Pamela González Daher, MD
How do you think simulation has changed the way you train resident ophthalmologists?
Simulation is a strong and powerful ally in training. It has improved the surgical results by shortening the learning curve and reducing the number of intraoperative complications in junior surgeons. We have been able to actually see residents perform their first surgeries with much more self-confidence. Based on their performance on the simulator, we are able to customize training for students based on their specific needs.
Of all the different surgeries in ophthalmology, which is the one surgery that you enjoy performing the most?
I am deeply influenced by my love for MSICS but here is why: Cataract surgery is the queen of the surgeries for any ophthalmologist; and within the cataract surgical techniques, even though phacoemulsification is the gold standard, MSICS is an elegant, practical and efficient
technique which allows you to practice all your abilities as a surgeon.
What is the one feature of the HelpMeSee Eye Surgery simulator that you enjoy / like the most – when it comes to training?
The first one is the objective feedback. It helps the trainees to improve each time and, in many ways, it challenges you to do better the next time. And I have seen that this really works! It becomes a personal challenge —simulator versus trainee! The second thing is the continuous modules.  This recent update has been just great because it gives the trainee a real immersive experience of an actual surgery where you perform one step after another (and of course if you have a mistake at the beginning you will find very hard to do the next steps). Residents enjoy this challenge because they feel they are actually performing a real-life surgery.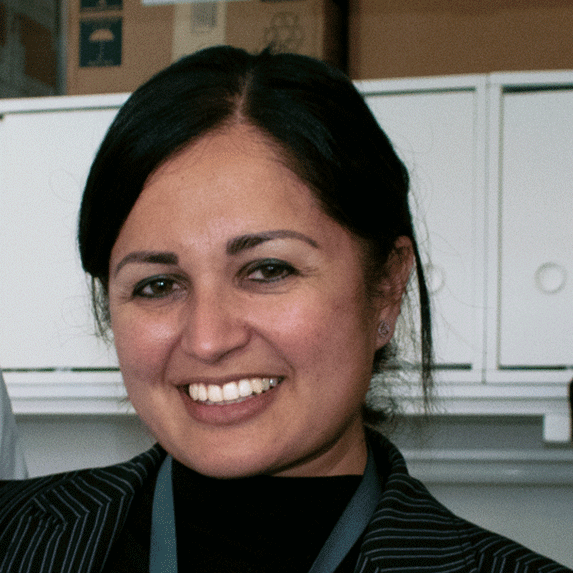 When you hear from your trainees who have trained using the HelpMeSee Eye Surgery simulator – what is the feedback that they give?
Trainees always end training sessions with a lot of excitement, and I am glad to tell you most of the times they say: "It was much better than what I expected". Transition to real surgery is smooth in most cases and I find that the skills learnt in training on the simulator can be seen when trainees operate on patients in the operating room.
Apart from ophthalmology, what do you like to do doing in your spare time?
I think I must have been a musician in my previous life. I enjoy singing and playing the guitar. We always try to have some music during the trainings (after the classes are done) and we have seen this helps the residents to relax and sometimes we find them humming along while practicing!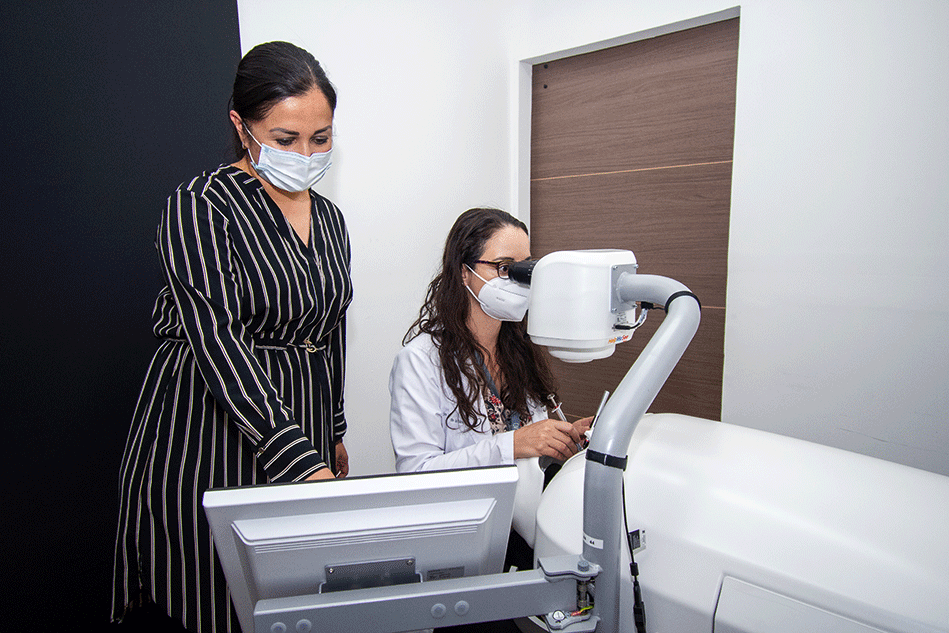 Dr Pamela González Daher, MD.
HelpMeSee Lead Instructor
Deputy Director of the Anterior Segment Department,
Instituto Mexicano de Oftalmología (IMO) – Querétaro
Trainee Testimonial: Dr. Vaidehi Bhatt
"Yes, prior to sim-based training, I had many complications associated with the tunnel. But my complications have gone down since I completed my training. In fact, in my first 10 consecutive cases – I had no complications at all!"
HelpMeSee Training Centers Across the World
HelpMeSee World Map of Trainees Trained by location. (Please scroll over the countries highlighted in Orange to see these training centers).