She knew she wanted to be an ophthalmologist when she received her first pair of glasses at five years of age. The eye doctor's office with its optical equipment. Her ability to see the world again. It was like magic. Danielle Beleho from Yaoundé, Cameroon wanted to share this experience of seeing again with others. It changed her young life.
Danielle attended the first cataract surgery course taught in collaboration with Magrabi ICO Cameroon Eye Institute that used the HelpMeSee Eye Surgery Simulator for rapid and safe acquisition of surgical skills. Danielle and three other trainees learned a modern technique called Manual Small Incision Cataract Surgery or MSICS, to remove cataracts. MSICS is safer for patients and less expensive to perform as cost is a critical factor in these instances when many of the poor cannot afford to pay for their treatment.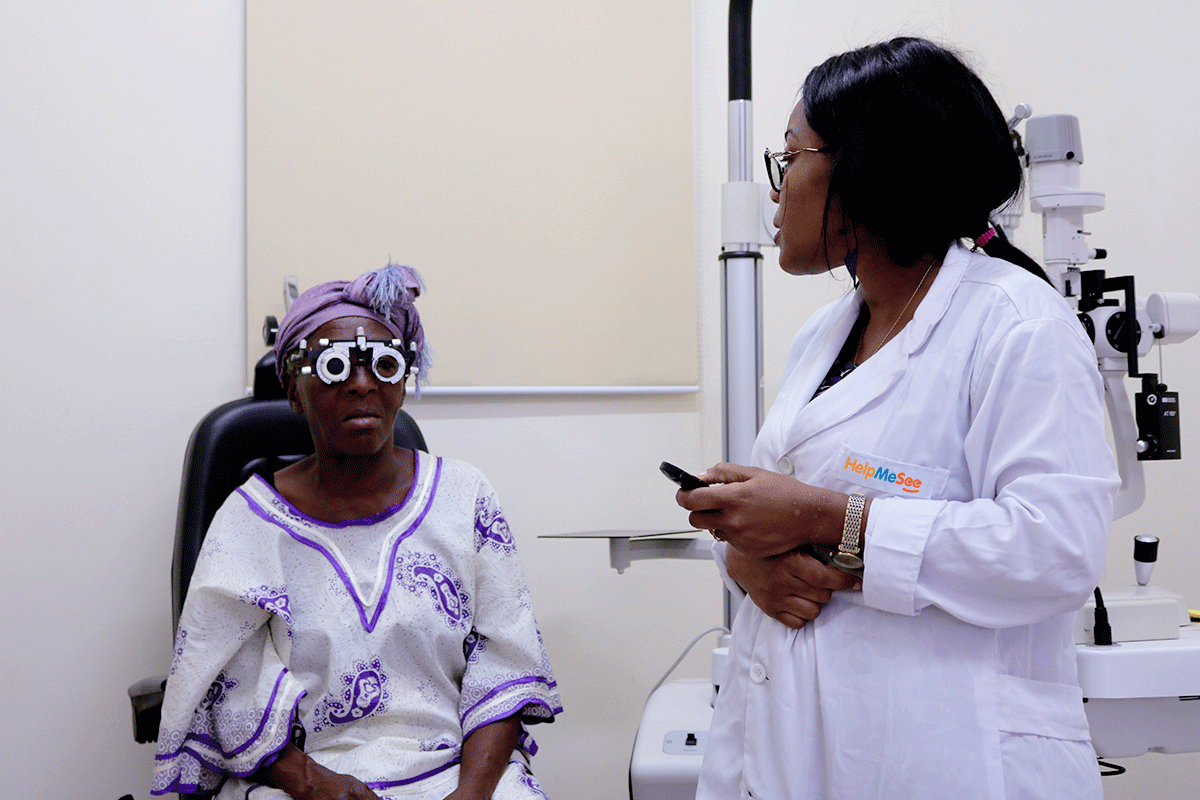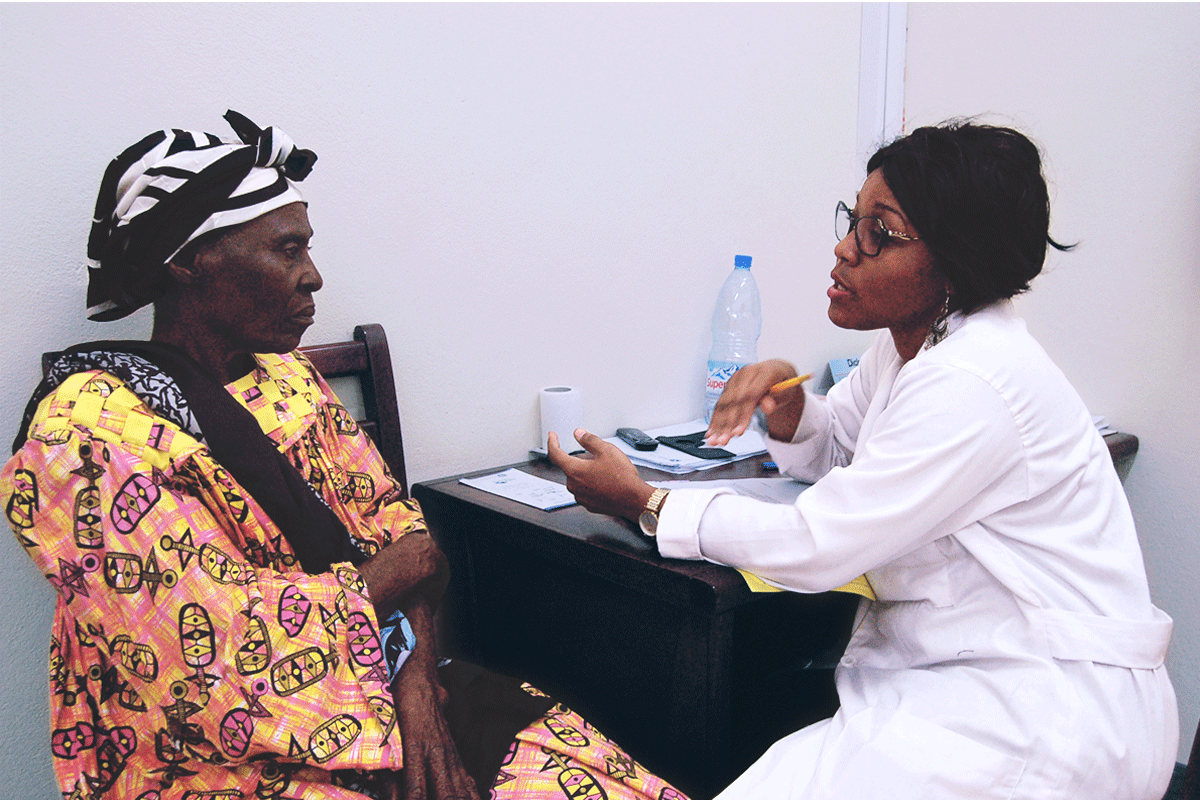 Cameroon lies at the junction of Western and Central Africa on the Atlantic Ocean. While Cameroon is a beautiful area, some of its citizens cannot view its charms. As in other developing places, untreated cataracts in Cameroon is a public health crisis. Hundreds of thousands of people in Cameroon cannot see because they cannot access a basic medical procedure, cataract removal, that many of us in richer countries take for granted.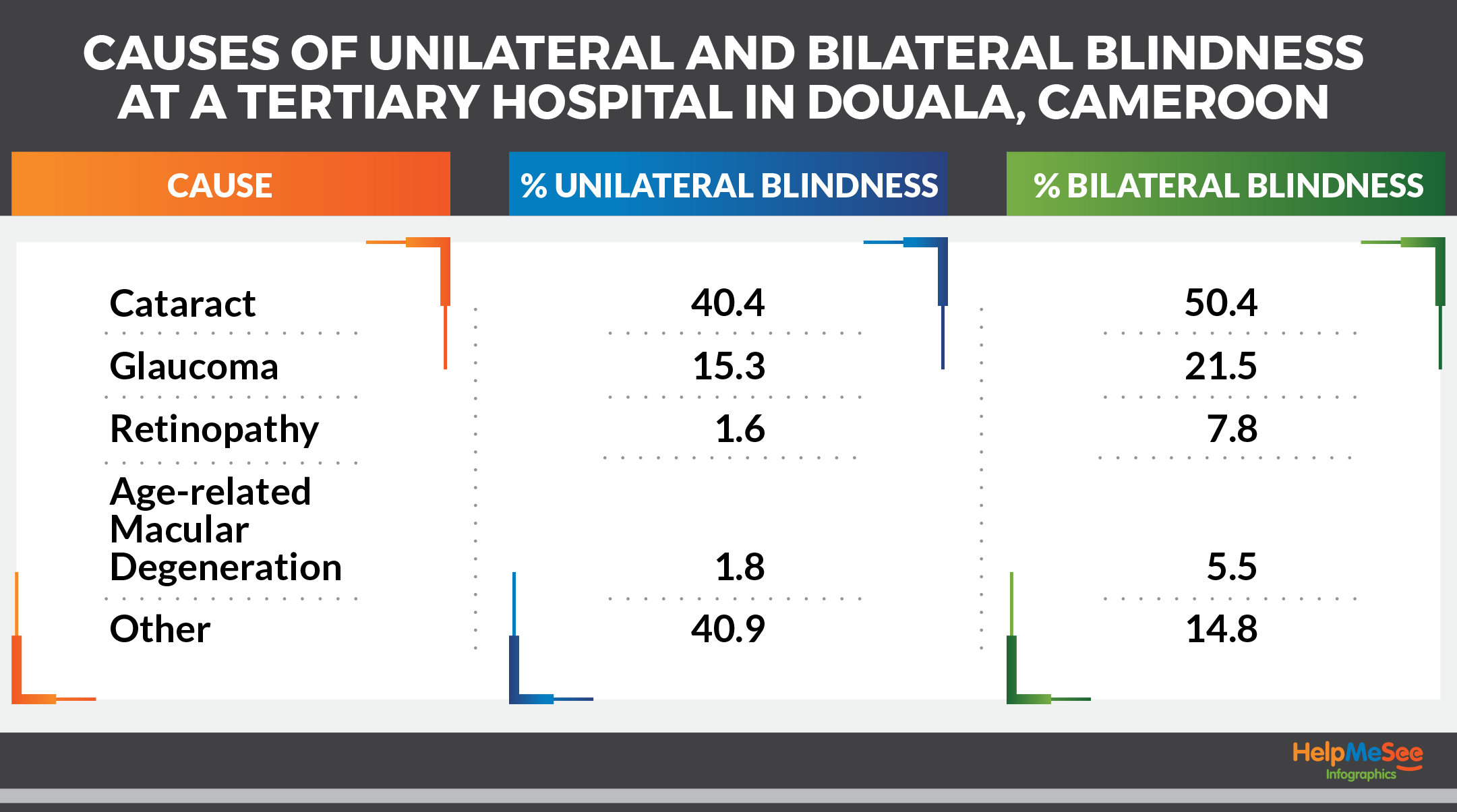 Realizing that the issue of cataract blindness required attention, Cameroon adopted the World Health Organization's "Right to Sight" in 2002. In 2017, the Magrabi ICO Cameroon Eye Institute, the hospital where Dr. Danielle Beleho works, was established by the Africa Eye Foundation thanks to founder and primary donor Dr. Akef el-Maghraby. Magrabi the first in what is to be a network of integrated eye care hospitals across Africa. In establishing Magrabi, Dr. el-Maghraby stated, "My goal is to make high-quality eye care accessible to the people of Cameroon, regardless of their ability to pay." 
While these initiatives make progress, the root cause of the high prevalence of cataract blindness in Cameroon is still unaddressed. There are only 3.6 ophthalmologists per million people in Cameroon . By comparison, the U.S has over 50 ophthalmologists per million people. This number more than 10 times the amount in Cameroon. There just aren't enough cataract surgeons in Cameroon to treat those impacted. The older techniques used by many cataract surgeons who operate on the poor must be upgraded to safer and less expensive procedures that can be performed more often. This is where the HelpMeSee mission of training enhances the great work Magrabi can perform.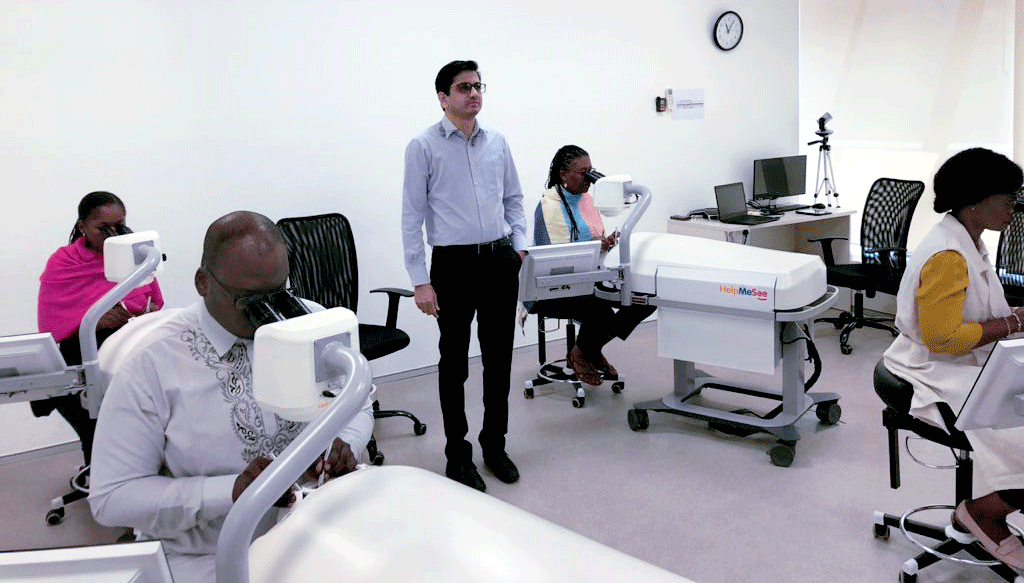 Danielle learned the tunnel construction steps of the MSICS procedure on the Simulator with HelpMeSee's Dr. Jean-Marie Andre and Medical Officers at the HelpMeSee Learning Development Centre in Mumbai, India.  MSICS is especially suited for Cameroon. It takes less than 30 minutes to perform. There is a reduction in complications in MSICS when compared to the older form of cataract surgery, extracapsular cataract extraction, due to its self-sealing incision. Cataract blindness and the 20 million impacted would not be an issue if we could train more eye healthcare providers like Danielle. This is why we need your support for additional training in Africa and the placement of our Eye Surgery Simulator in teaching institutes to increase and enhance their cataract surgery training capabilities.  
One of Danielle's first patients after training was Mvondo. Mvondo's produce was stolen from her at the farmer's market in Cameroon because of her vision loss due to cataracts. With vision restored, Mvondo felt safe again. 
Your gift today will support the training of local cataract surgeons like Danielle Beleho, who can help the poor.